The diversity of concerts, shows, and recreational events, large and small in Dallas, never ceases to amaze me. There is something for every taste, on every day (and night) of the week

Their homage to the record setting pop group ABBA features songs like "Mama Mia," "Fernando," and "S.O.S." that made the Swedish foursome an international sensation. Catch ABBA Mania fever March 1 at the Majestic Theatre.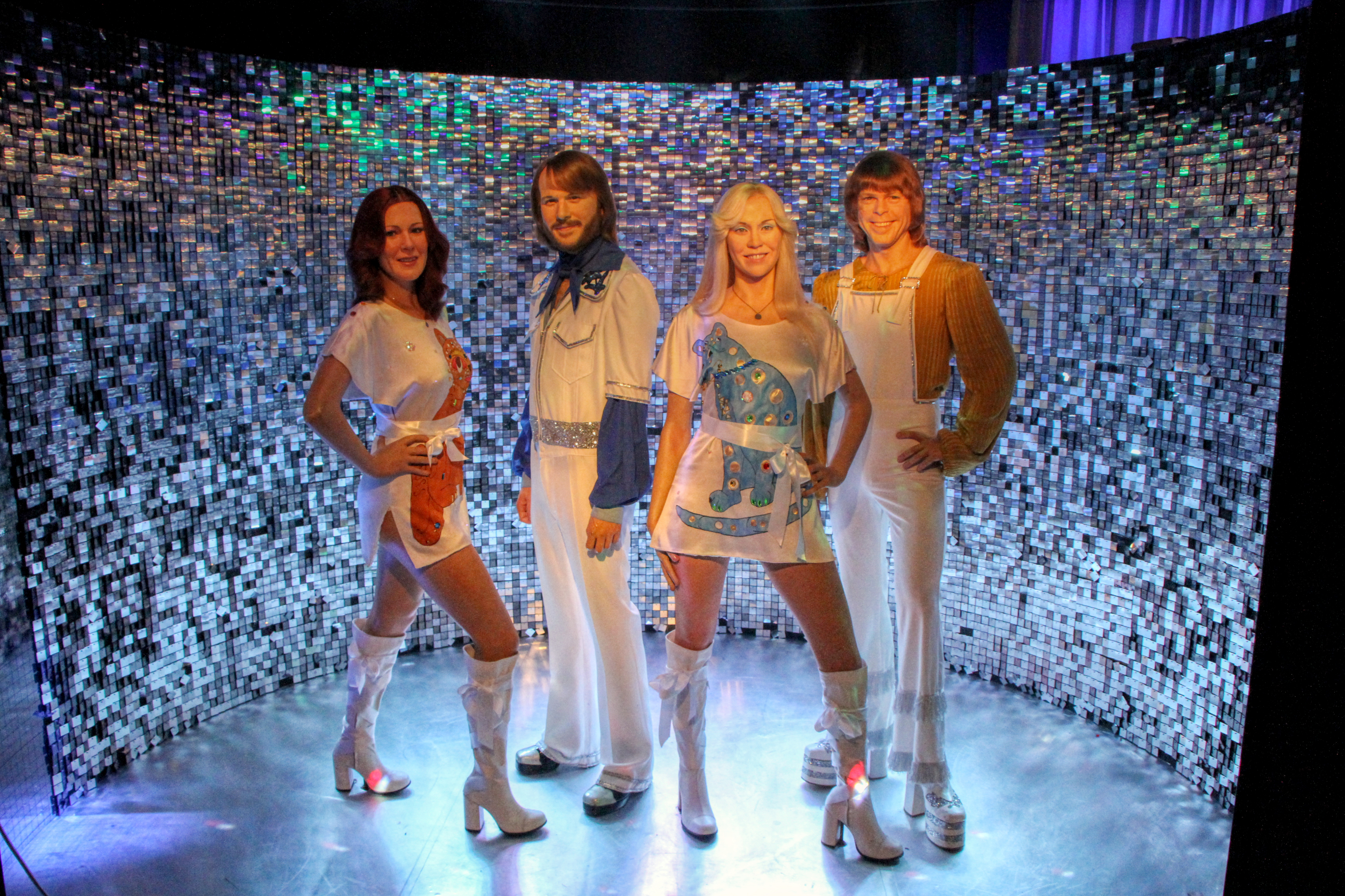 The same evening the Tate Lecture Series resumes with Jonathan Haidt. Named one of the world's "top global thinkers" by Foreign Policy magazine, he is considered among the top 25 most influential living psychologists. See his talk at McFarlin Memorial Auditorium on the SMU campus

When it comes to entertainment March is a barnburner, especially because it starts off with the sizzling On Your Feet, the true story of Gloria and Emilio Estefan (Miami Sound Machine) featuring iconic songs like "Rhythm is Gonna Get You," "Conga," "1-2-3" and "Coming Out of the Dark." It's March 2-4 at the Winspear Opera House.

Classical music rock star James Conlon conducts an evening that includes a pair of Shostakovich's most important works, plus Korngold's Concerto for Violin and Orchestra in D Major, March 2, and 3-5 at the Meyerson Symphony Center.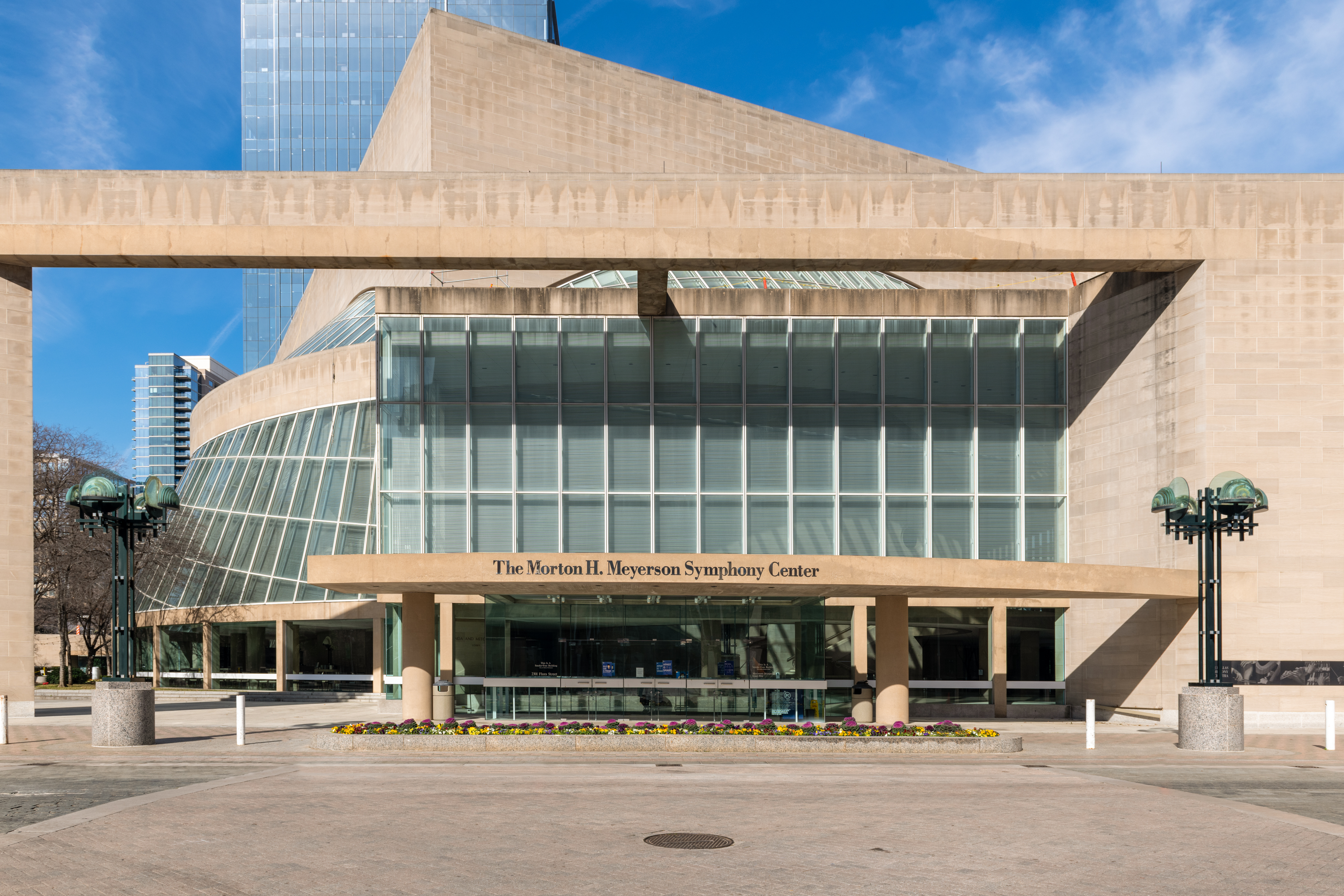 In his Symphony No. 2, described by Mendelssohn as a "symphonic cantata," Paul McCreesh conducts a grand spiritual concert with the Dallas Symphony, soloists, and the Symphony Chorus, March 2-3 and 5 at the Meyerson

Pop singer and instrumentalist Jake Wesley Rogers moved to Nashville and began opening for established acts such as Ben Platt (Dear Evan Hansen), and Panic! At the Disco. Catch his solo act March 3 at the House of Blues in Victory Park.

His standup work was featured on season two of "Kevin Hart Presents: Hart of the City" on Comedy Central. Bo Johnson plays the Dallas Comedy Club March 3-4.

Moody Performance Hall hosts the electrifying Trinity Irish Dance Company, March 3-4. Their fusion includes tradition plus elements of American innovation, with a hard-driving percussive power, aerial grace, and lightning-fast agility.

Standup veteran Alington Mitra has written for "The Daily Show with Trevor Noah" and "Adam Ruins Everything" on TruTV. He performs March 3-4 at Hyena's (Mockingbird Station).

Potted Potter: The Unauthorized Harry Experience is scheduled for March 3-5 at the versatile Wyly Theatre in the Arts District. Playing to sold out houses around the world, the inventive parody takes on the ultimate challenge of condensing all seven Harry Potter books into 70 minutes of fun.

"Somebody That I Used To Know," a spot-on duet with Gotye, earned two Grammys, and reached number one on the global charts, while selling more than 13 million copies. March 4 you can see Kimbra at The Studio at the Factory.

Taylor Tomlinson is an excellent comedic talent. she's released two solid Netflix standup specials called "Quarter-Life Crisis" and "Look At You." March 4, she plays the Majestic in Downtown Dallas.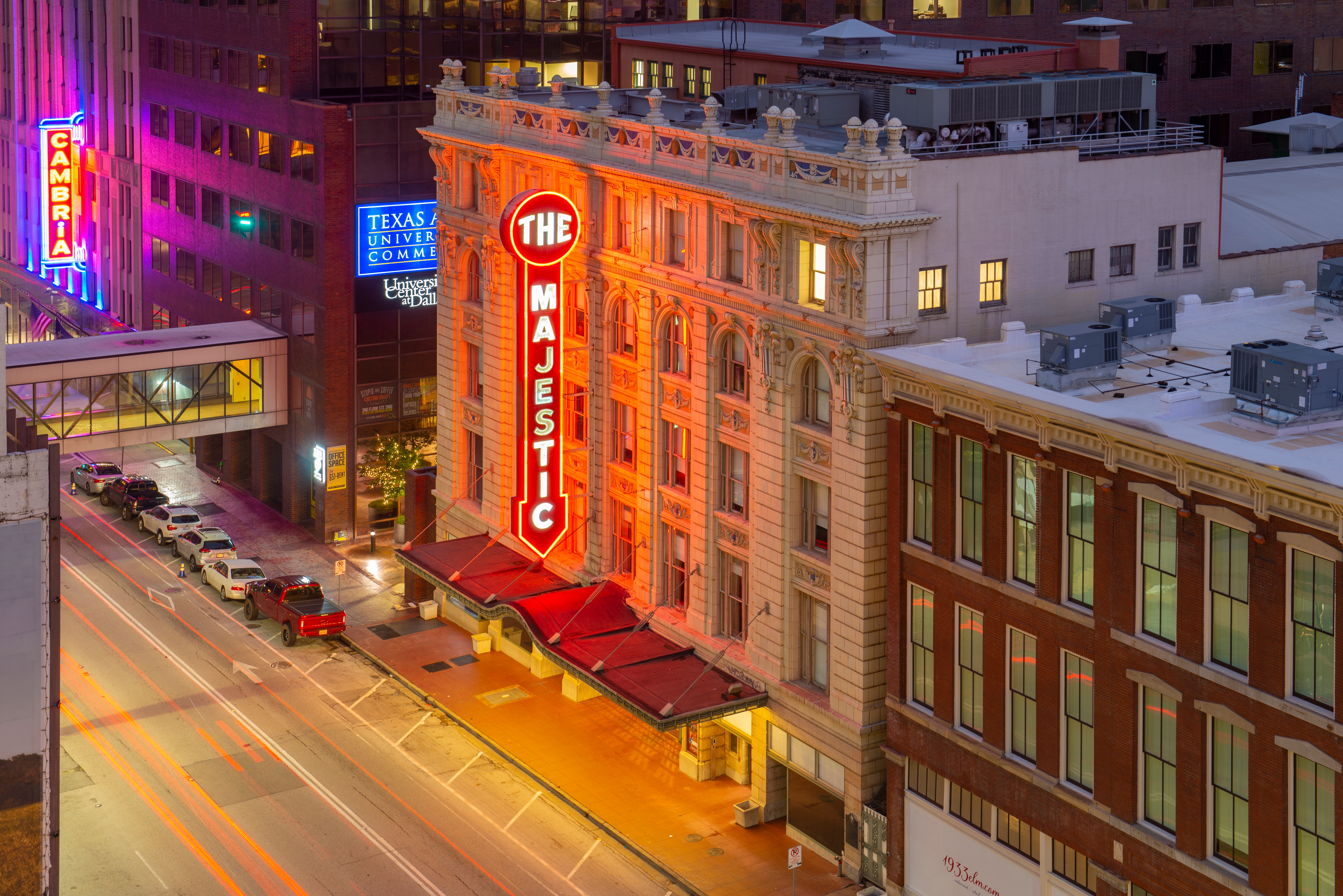 On March 4 Grammy-winning classical guitarist David Russell performs at St. Monica Church in Dallas, courtesy of the Allegro Society. He tours the world, appearing at prestigious halls in New York, London, Tokyo, Los Angeles, Madrid, Toronto, Rome, and more.

Recognized around the world for the authentic Irish and Celtic performers that attend each year, the North Texas Irish Festival at Fair Park hosts some of the greatest musical talents March 4-6

The English psychedelic group Kula Shakerhas notched a number of Top 10 hits on the UK Singles Chart like "Tattva," "Hey Dude," "Govinda," "Hush." They're at the House of Blues on March 5

The dream pop group Silversun Pickups are on tour performing March 6 at the House of Blues.

The DMA Art League hosts their signature fundraiser, Art in Bloom, benefitting the museum's education and exhibition programs, as well as the League's Floral Endowment Fund. It's scheduled for March 6 at the Dallas Museum of Art.
Blending fusion, smooth and standards, six soulful jazz saxophonists Keith Anderson, Mark Allen Felton, Jason Davis, Joseph Vincelli, Tom Braxton and Art Sherrod, Jr. perform as Six Brothers on Sax, March 7 at the Meyerson.

Take a guided First Saturday tour of Dallas' performing arts district. No reservations are required: Tours originate from the reception desk of the Winspear Opera House in the Arts District on Match 7

His searing guitar licks is something to see and hear, making him a true elder stateman of American blues. Buddy Guy is the best – March 8 at the Majestic.

She rose to fame after winning "American Idol." Her single, "Inside Your Heaven" made her the only country artist to debut atop the Billboard Hot 100 chart. Nowadays, Oklahoman Carrie Underwood is a reigning queen in country music. Watch her perform March 8 at the American Airlines Center.

Grateful Dead fans unite! March 9 original member and torch bearer Bob Weir is in town with his band for a concert of Dead standards, offbeat covers and more at the Majestic.

Menopause the Musical is a hilarious caricature set to classic tunes from the 1960s, 1970s and 1980s, and will have you laughing, cheering, and dancing in the aisles. March 10-11 at the Wyly Theatre.

The music of legendary artists includes Marvin Gaye, Jackie Wilson, James Brown, Otis Redding, Al Green, Smokey Robinson, and Curtis Mayfield simmer and steam an evening of soulful rhythms. Kings of Soul with the Dallas Symphony, March 10-12 at the Meyerson.

In 2019 he was a runner-up on the BET reality music competition, "The Next Big Thing," and is a force in hip hop and R&B. Durand Bernarr plays the House of Blues on March 11.

It just may be the largest such parade in the Southwest celebrates going green as fans assemble early along the route. Grab a green beer and enjoy the fun at Dallas's St. Patrick's Parade down Greenville Avenue on March 11.

The same night at the Winspear Opera House … his TV comedy famously blazed new trails for standup artists hoping to move secure their own prime time slots, and his live act is still razor sharp. Jerry Seinfeld.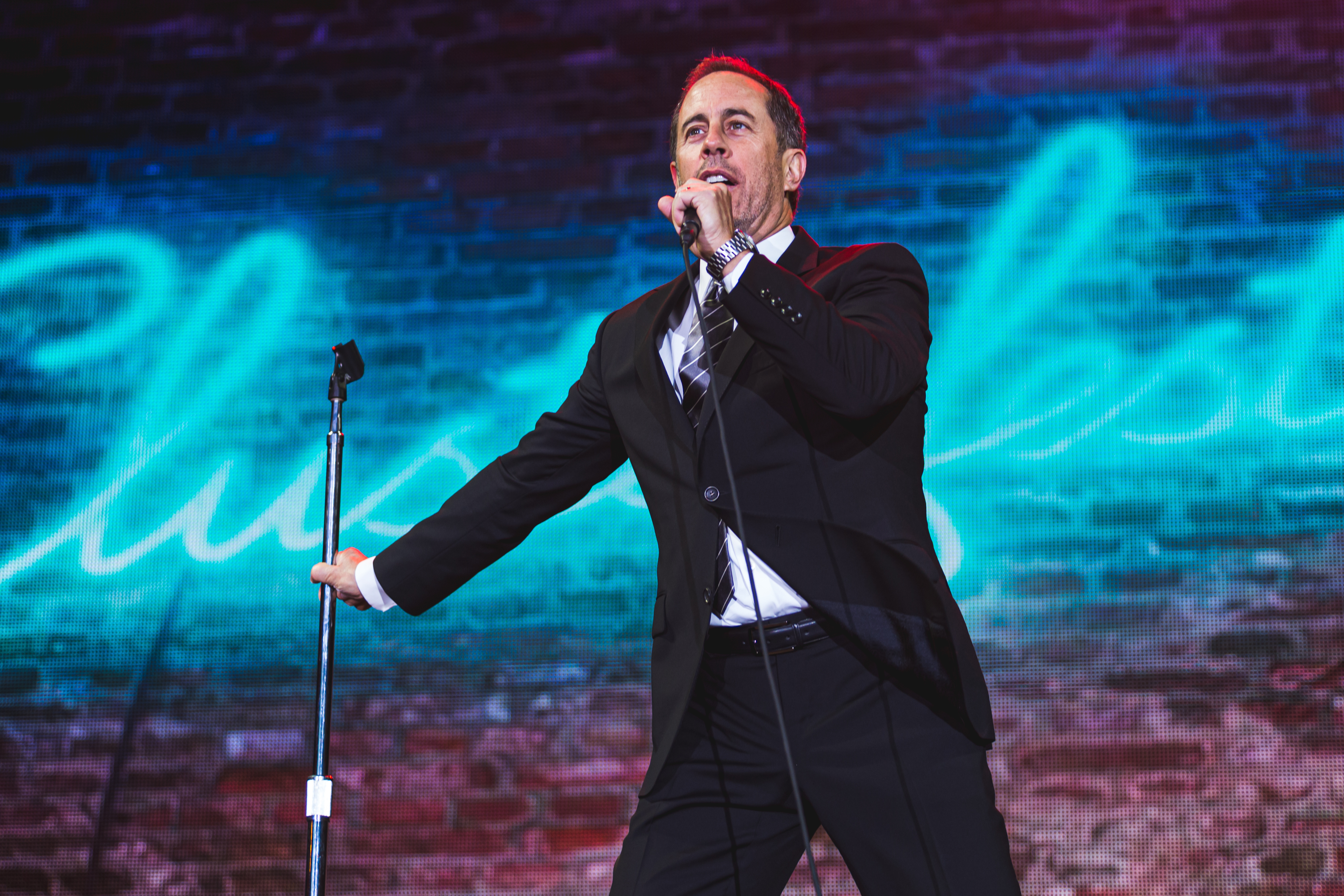 March 15 through April 2, Moulin Rouge! The Musical comes to the Music Hall at Fair Park. More than just singing and dancing, it's a state of mind. Baz Luhrmann's revolutionary film comes to life onstage, remixed in a new mash-up extravaganza.

The compactness of the work intensifies the dramatic aspects of the composer's penultimate symphony, richly romantic, written when he was 50 years of age. The Dallas Symphony returns March 16-19 to perform Brahms Symphony No. 3 at the Meyerson.
Bold, and audacious, an evening with Alan Lake Factori(e) is poised between fable and allegory, the polymorphic choreographic work is enriched with visual art and video, delivering a startling shock. The TITAS event is slated for March 17-18 at Moody Hall.

Matt Ferrell is a comedian from Oklahoma. His comedy is all based on real life because what could possibly be funnier than that? He'll be at Hyena's, at Mockingbird Station, across from SMU on March 18.

Known for his virtuosic and charismatic playing, Christian Schmitt is an "Artist in Focus" of the Tonhalle Orchestra Zurich as well as curator of the "International Organ Days." March 19, he performs in the Gould Family Organ Recital Series at the Meyerson.

Keep the culture rolling as the Dallas Opera presents Così fan tutte March 24, 26, 28 and April 1 at the Winspear. Mozart's classic stars powerhouse performers Rodney Gilfry, Elizabeth DeShong and Sara Gartland,tenor David Portillo, and Grammy Award-winner Lucas Meachem.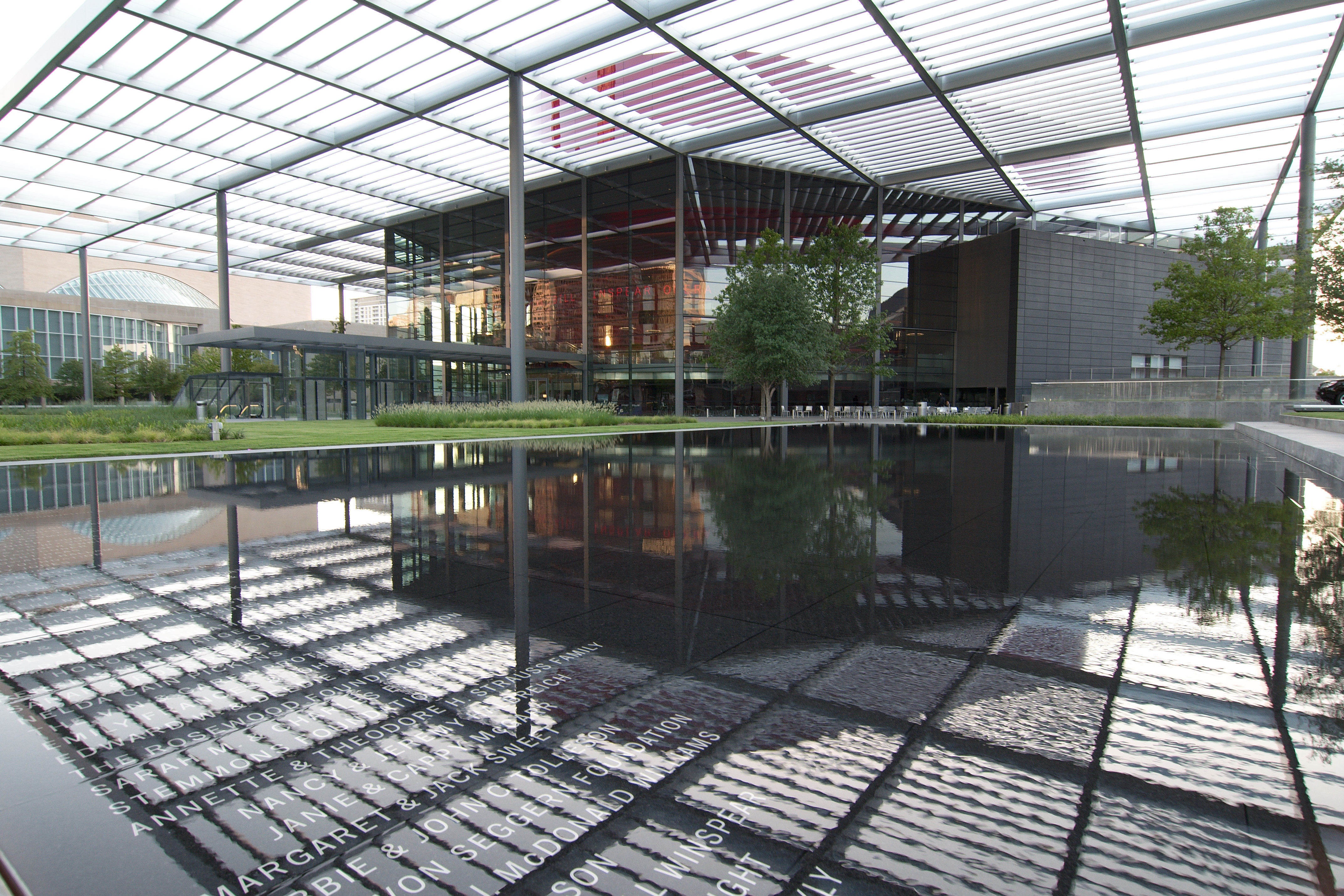 Looking for a little exercise … with a view? Teams take to the stairs to compete in one of the area's favorite annual charities when the Big D Climb takes off on March 25 in Downtown Dallas's Bank of America Tower.

Rising young pop singer Jessie Murph rose to fame behind a truckload of Internet posts followed by a series of festival appearances. Catch the act March 16 at the House of Blues.

Art is a huge focus in Dallas. Now through September 10 you must see Focus On: Rashid Johnson at the Dallas Museum of Art. The multimedia work combines a video installation and branded Persian rugs to create an experience that is, at once, intense, as well as intimate.

Elle King is a full-throated, award-winning singer leans on blues, country and roots rock in her music which is a big hit with a number of different demographics. She's scheduled to play the Factory in Deep Ellum on March 22.

Adam Gopnik is a writer at The New Yorker who has won three National Magazine Awards. His latest work recounts his efforts to master things that he assumed were well beyond his abilities. He speaks as part of the Dallas Museum Art's popular Arts & Letters Live program on March 23 at the Museum.

On March 24 The Dallas Winds presents The House of the Rising Sun at the Meyerson. The selections feature some of America's most gifted composers, plus a performance by New Orleans jazz sensation Doreen Ketchens.

The Tennessee indie rock band Colony House's debut album, "When I Was Younger," reached number 154 on the Billboard 200 and number three on the Heatseekers Album chart. The up and comers play the House of Blues on March 25.

Now through July 16, Movement: The Legacy of Kineticism is on display at the Dallas Museum of Art. The exhibition demonstrates how contemporary artists have been influenced by the legacy of dynamic abstraction, which engulfs visitors in their surroundings and empowers them to participate.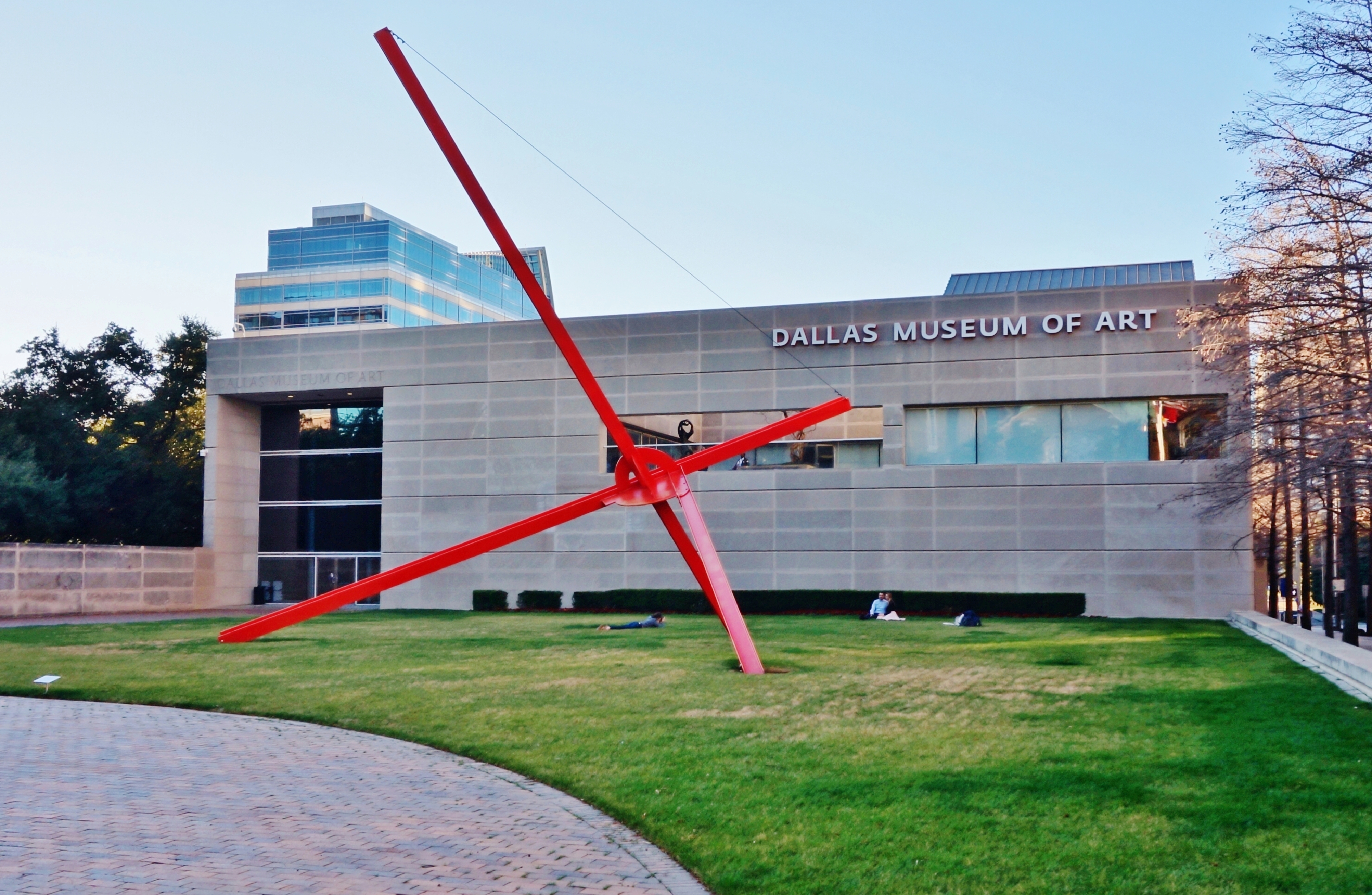 Adina has her choice of ardent suitors. Could it be that a "magic" potion is the answer in deciding? Donizetti's opera is an afternoon joy, perfect for families in The Elixir of Live, a Dallas Opera production on March 25 at the Winspear.

Pianist Michael Brown joins the esteemed Harlem Quartet, which advances diversity in classical music while engaging new audiences with a repertoire that includes works by minority composers. The Dallas Chamber Music Society presents the concert on March 26 in Caruth Auditorium on the SMU campus.

Eric Johnson is a guitarist's guitarist. The talented Austin musician's single "Cliffs of Dover" won the Grammy Award for Best Rock Instrumental Performance several years ago. He's at the House of Blues on March 31.

And to close the month, March 31-April, head over to the American Airlines Center for the NCAA Women's Basketball Final Four.

If it's time for an intimate acoustic show, or a bigtime rock monster, a Broadway gem, or one of the world's top dance companies, Dallas has it all.

I hope these options are just the ticket.

For more information on top high-rise properties in Dallas, and a continuing flow of information about the market, community happenings and special things to see and do, check with me at SueKrider.com now.

Check my website at www.dallashighrisecondo.com for more.