With a regal skyline presence above Dallas' premier luxury neighborhood, The Renaissance on Turtle Creek is magnificent.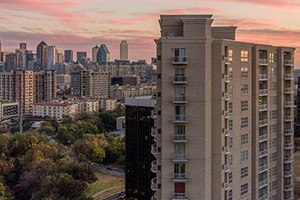 Comprised of 603 homes located in two high-rise towers, it is surrounded by trees and lush green grass, beckoning residents to stroll the historic Katy Trail, and enjoy the fresh air and sunshine of Turtle Creek Park. The close proximity to nature is stunning, and a hallmark element of the luxurious building's history.

The East Tower faces Turtle Creek Boulevard, while the South/West Tower faces Cedar Springs Road and Sale Street. Units come in a variety of sizes, floor plans, as well as designs.

The overarching emphasis is on service, and extravagance, with an enthusiastic staff always ready to help. Amenities are plentiful and include valet parking and dry cleaning services; a complete fitness center; a conference room and business center; a grassy pet run; a 40-foot lap-pool with a hot tub; a pair of fire pit areas with outdoor couch seating and tables; six gas grilling stations with tables and private seating; cabanas; padded chaise lounges; and a kitchenette with a refrigerator, sink and seating area. An experienced concierge team works in all three lobbies to assist residents on a 24/7 basis.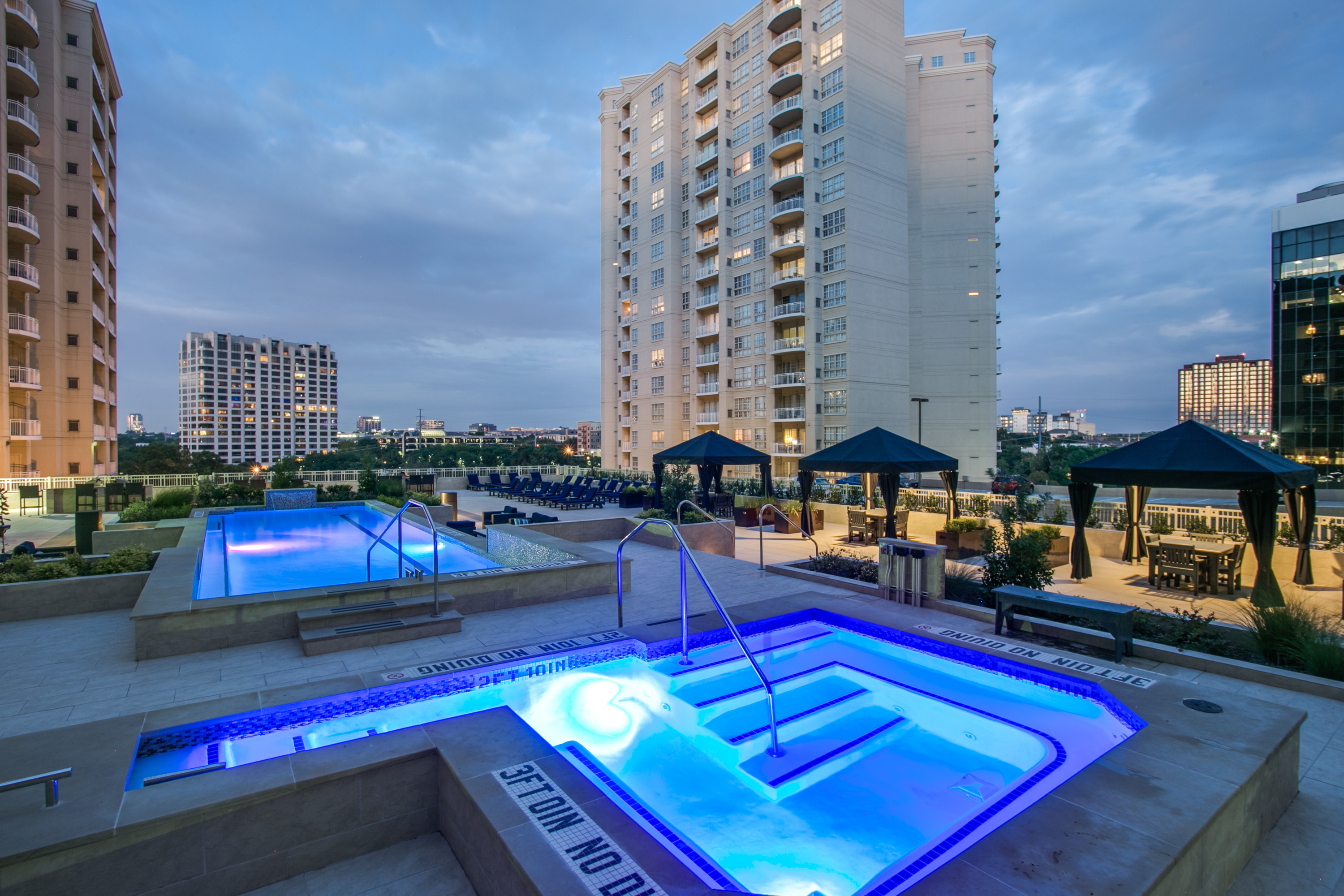 Adjacent shopping options are available throughout the area, much just stone's throw away from The Renaissance on Turtle Creek, in Oak Lawn, Uptown, Dallas Design District, and the Arts District.
For food lovers, the surrounding neighborhood provides a bevy of delicious dining decisions with many of Dallas' best restaurants including Nick and Sam's Steakhouse,Fearing's at the Ritz-Carlton in the Crescent Court complex, inventive Asian-fusion at Steel, and classic steakhouses Eddie V's and Al Biernat's.