Sure, summer in Texas is always a super sizzler. But if you properly prepare yourself for the heat, DFW is the perfect place to find your spot and stay in sync with nature on one of the area's best-loved trails, or outdoor settings.

Winding its way through a variety of beautiful Dallas neighborhoods, the 3.5-mile Katy Train is everybody's go-to urban walking and biking route. Once an old, abandoned railroad line, the route was commonly called the K-T, eventually becoming the Katy. In 1993, Union Pacific Railroad donated the abandoned lines to the city of Dallas. Since then, it has transformed into the embodiment of local urban revitalization, open 5 a.m. to midnight. According to the Friends of the Katy Trail, every year the park welcomes over a million visitors.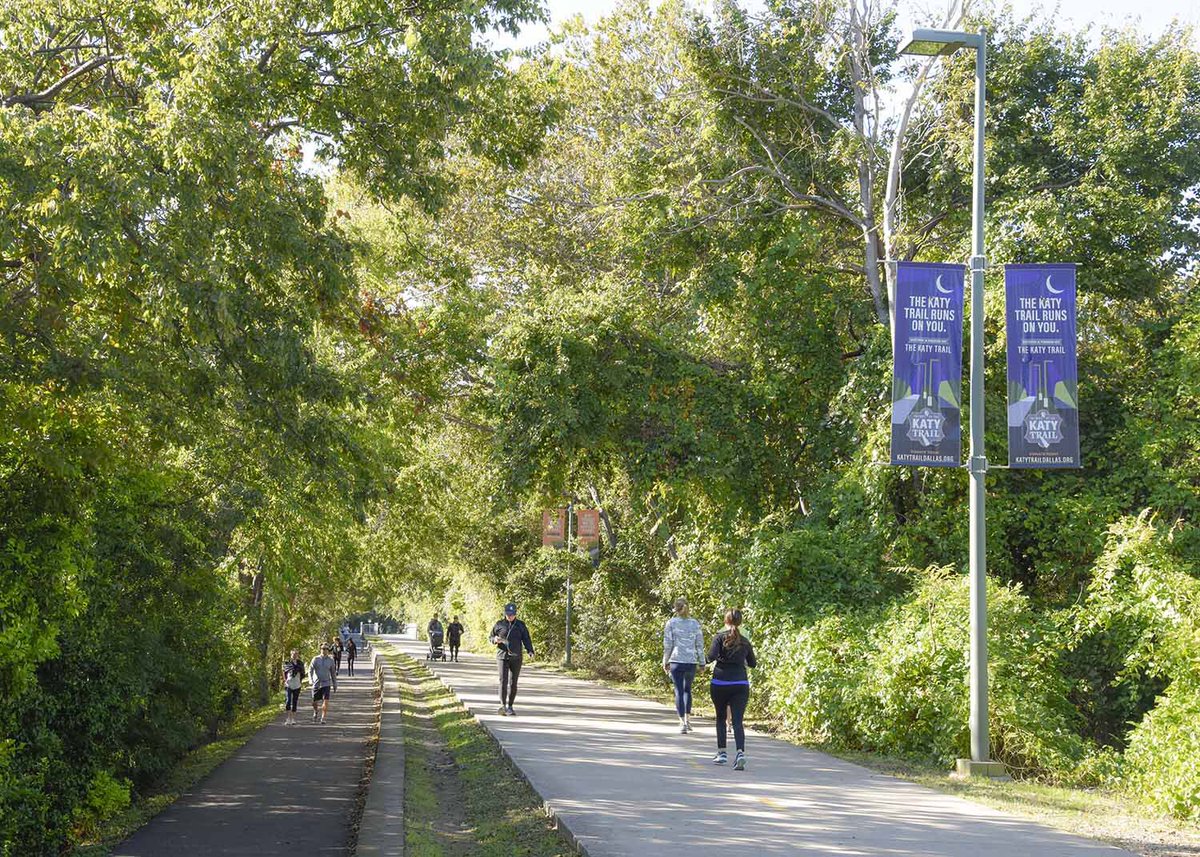 Nearby is Klyde Warren Park, considered the City of Dallas's leading urban green spaces. Others include Main Street Garden, and Civic Garden (formerly known as Belo Garden). All are examples of public-private commitments that is improving urban neighborhoods, and the reason investors pushed some $7 billion into private projects over a period of two decades, according to Downtown Dallas, Inc. Dallas's green movement is in full swing with developments including Pacific Plaza on North Harwood, West End Square (where the city actually began), Carpenter Park, and Harwood Park.
With nearly 10 miles (9.3 to be exact) of biking and running trails, White Rock Lake is a 1,015-acre city lake located about 5 miles northeast of Downtown Dallas. It is a lovely haven for trees, grasses, and other greenery to enjoy, dotted with sailboats and other watercraft surrounded by spectacular views. The current BMW Dallas Marathon began 50-years ago as the White Rock Marathon.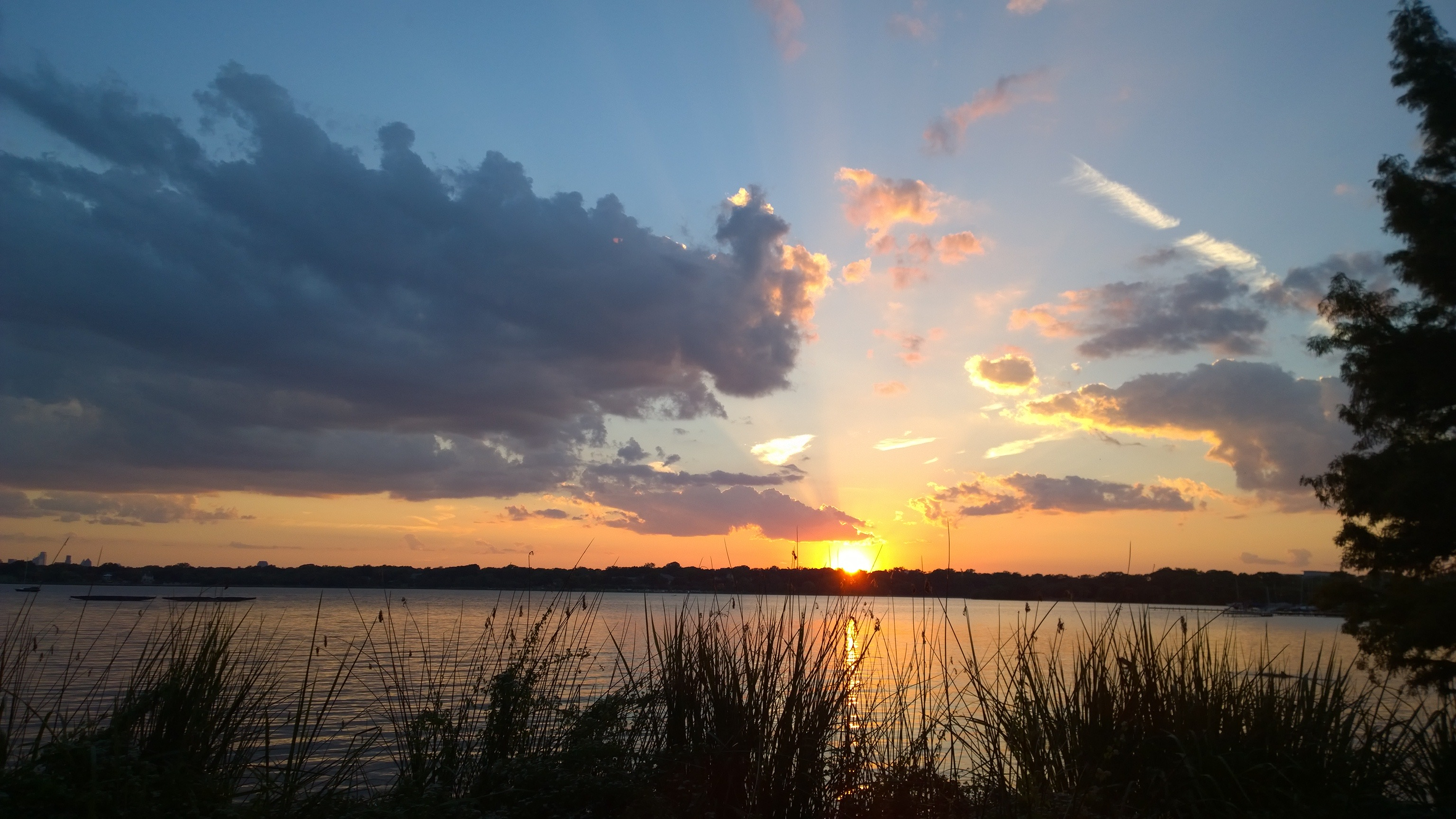 Fair Park in Dallas houses the largest collection of art deco buildings in any one place in the world. It is the perfect place for a stroll, or educational sightseeing tour. It is also home to a number of recreational events, and the Texas Discovery Gardens, which holds the distinction of being the first public garden of its kind in Texas to be certified 100% organic by the Texas Organic Research Center.

The George W. Bush Presidential Center boasts a grand, 226,000-square-foot facility, adjacent to a picturesque 15-are park, all located on the SMU campus in Dallas. Former first lady Laura Bush, an SMU graduate, describes her namesake wildlife park as "… breathtaking Texas prairie … (a) native habitat for birds, butterflies, and other wildlife. Visitors can experience this site's beautiful natural environment in the center of Dallas."

Sitting on 130-acres that was once an illegal dumping site, the Trinity River Audubon Center is a local treasure. It is considered an important gateway to explore the resources of the 6,000-acre Great Trinity Forest (which opens at Santa Fe Trestle Park), considered the largest urban hardwood forest in the U.S. With a series of events scheduled throughout the year, and ongoing recreations opportunities such as bird watching and nature walks, the Center is an ideal place to commune with nature.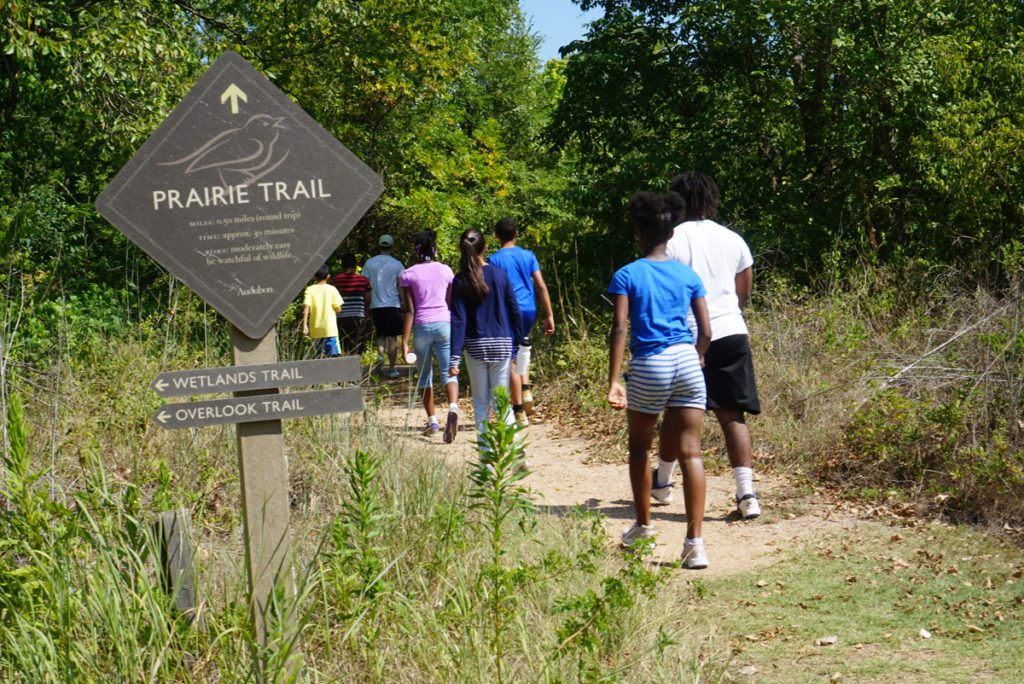 Along the western border of Plano is Oak Point Nature Preserve and Arbor Hills Nature Preserve, both local favorites, acre after acre of finished and rugged trails, peppered with greenery along the way. The annual Plano Balloon Festival is held at Oak Point Park (this year it is scheduled for September 22-25). Much of the land is a sanctuary for wildlife in the region, and quite popular with local environmentalists. The completed observation tower is open and gives a spectacular view of the city, as well as the vast areas of natural beauty for walking, jogging, hiking, orienteering, and other outdoor activities.

Oak Cliff Nature Preserve represents 121-acres. It has been described as an "oasis of green space located right in the middle of urban Dallas." More than eight miles of multi-use hike and bike trails, wind through the area that is open from dawn until dusk. Recreation enthusiasts, as well as birders and naturalists, and those seeking peace and quiet, all visit daily.

Other wonderful environments include the Campion Trail in Irving; Cedar Ridge Preserve in Dallas; the Lewisville Lake Environmental Area; Samuell Farm Trail in Mesquite; and McKinney's excellent Heard Wildlife Sanctuary.