Local real estate expert Sue Krider of Allie Beth Allman & Associates knows what makes Dallas tick, especially when it comes to the outstanding investment opportunities connected to area high-rises.

And since many of the most desirable vertical communities are conveniently located near Dallas's top performance venues, Sue is always on point with insider details about living spaces, and things to see and do all around them. She knows the neighbors and the neighborhoods, with specific information only someone with her years of experience in high-rises can offer. The following is a curated list of some of her favorite shows this month.

April is incomparable, especially the massive Dallas Arts District, which is considered the largest in the U.S. Plus, adjacent performance venues make the region simply unbeatable.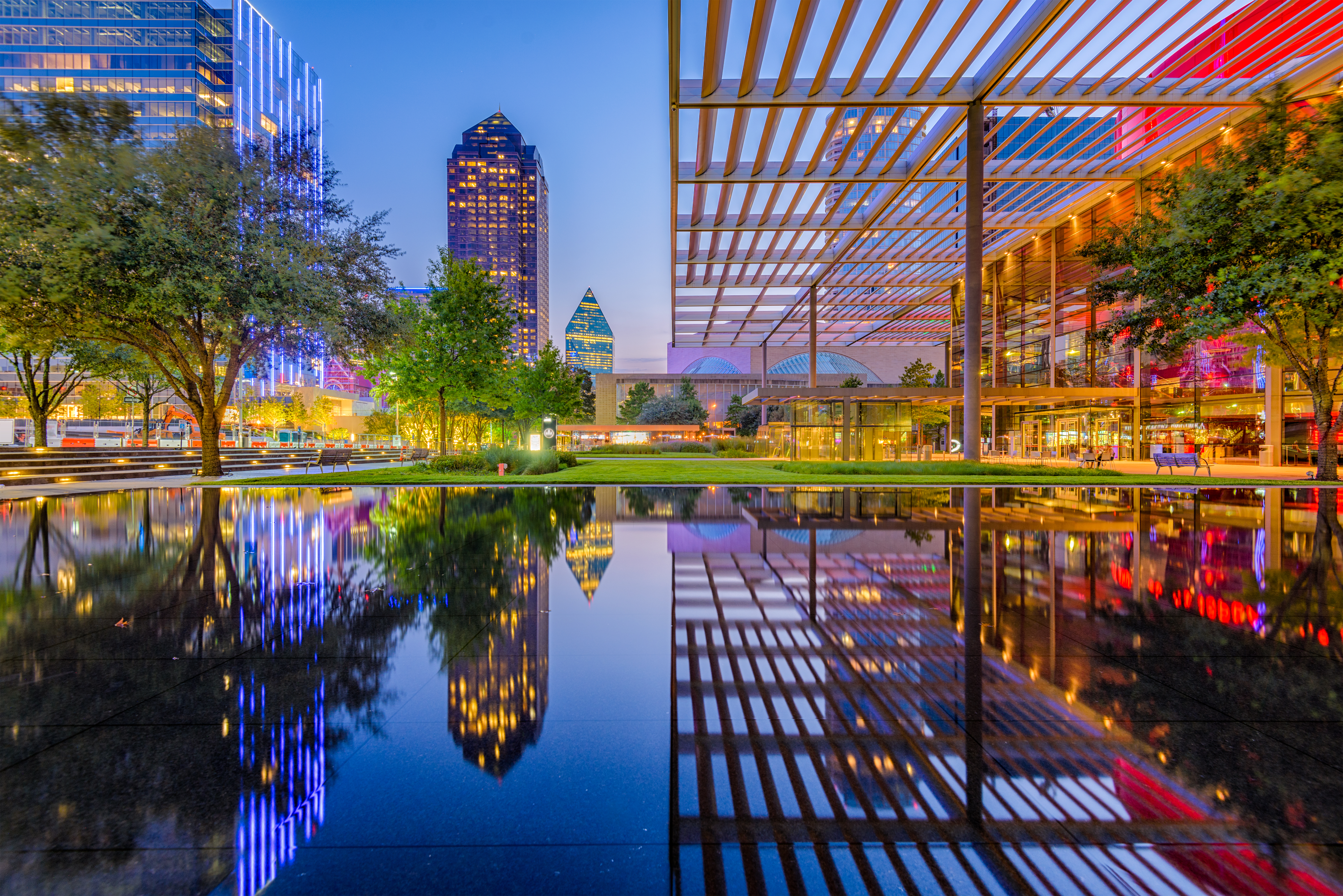 Set in exotic Ceylon, two men fall in love with a virgin priestess, then swear to give her up to save their friendship. Bizet's classic score is incomparable in The Dallas Opera's production of The Pearl Fishers, April 6, 8, and 10 at the Winspear Opera House.
The legendary San Francisco ensemble Tower of Power perform on April 7 under the stars outdoors at Annette Strauss Square in the Arts District. The renowned horn section is a vital part of rock music for decades, backing artists such as Otis Redding, Little Feat, Santana, and others while releasing their own big hits ("What Is Hip?" "So Very Hard to Go").

Expertly choreographed, complex yet stunningly unfiltered, Compagnie Marie Chouinard presents a masterpiece within a masterpiece in the company's Texas debut April 8-9 at the Moody Performance Hall.

Celebrate the centennial anniversary of the historic Majestic Theatre in the Downtown Dallas venue in grand style with a line-up of excellent Texas musicians performing over a two-day period. Lyle Lovett welcomes Texas artists Hayes Carll and Old 97's to join the party on April 8-9.

Then on April 8-10 the Dallas Symphony, conducted by Fabio Luisi, performs Berlioz Symphonie Fantastique at the Meyerson Symphony Center.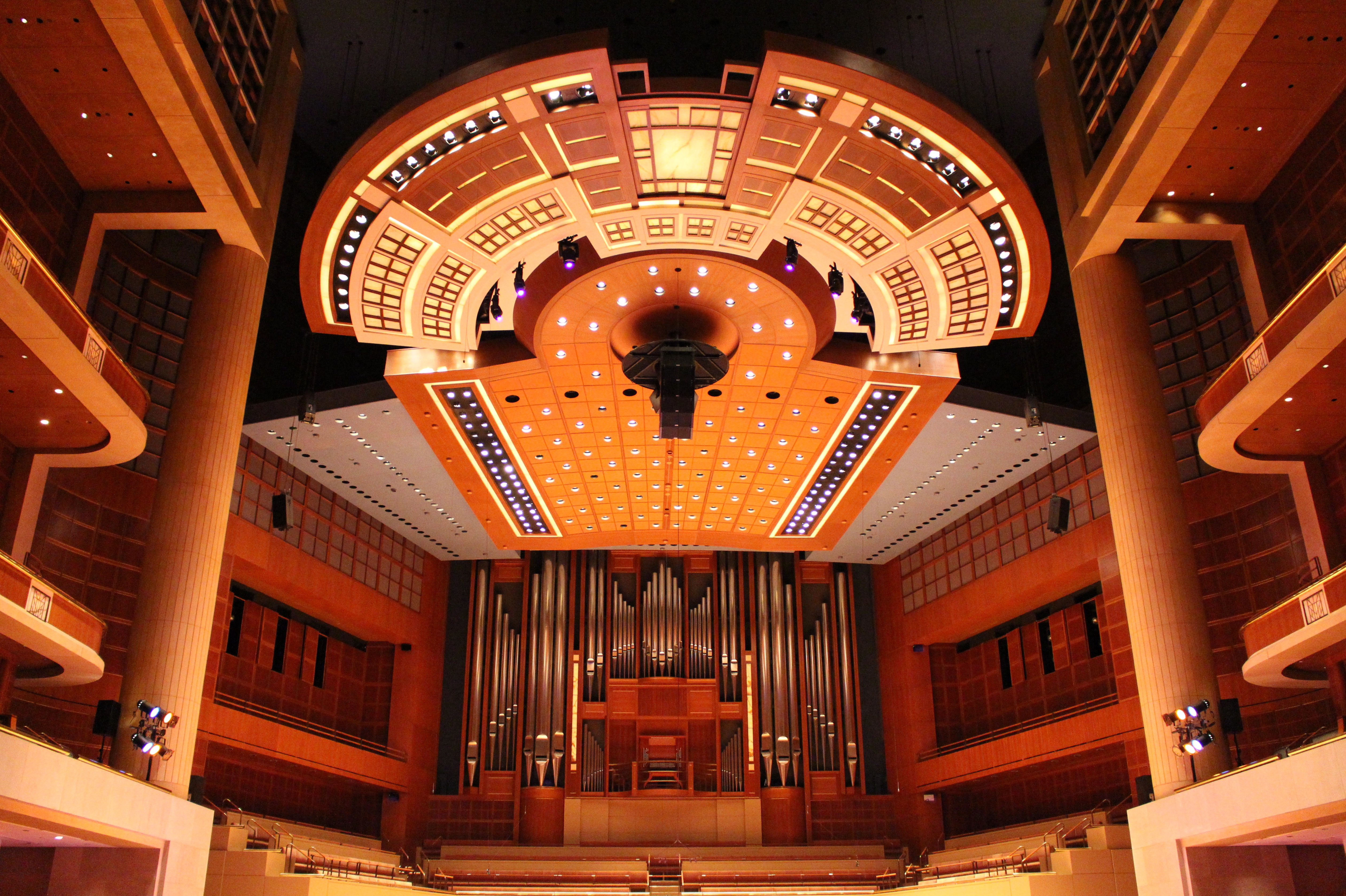 On April 9 at Strauss Square, don't miss a hilarious new production of Dog Man: The Musical. Based on the worldwide bestselling series from author Dav Pilkey, the creator of Captain Underpants is simply unforgettable.
Their ebullient "Dance the Night Away" was a runaway hit for vocalist Raul Malo and his group. They beautifully blend rock, country, and pop, all with a Latin accent, making the genre- bending band, The Mavericks, something special. They perform on April 10, also at Strauss Square.
On April 13 Il Volo Sings Morricone and More at the Winspear Opera House. Endorsed by the late Oscar-winning composer's family, the concert honors the beloved Maestro with an exciting journey through his art and music such as incredible soundtracks from Cinema Paradiso, The Untouchables, Days of Heaven, One Upon a Time In America and more.
April 14-16 Jun Markl conducts the Dallas Symphony in an evening of Mendelssohn, Schumann, and Dvořák's Symphony No. 9, "From the New World," featuring brilliant pianist Kirill Gerstein at the Meyerson Symphony Center.
Maya: The Illusion We Live is part of this season's Elevator Project. The gifted Indique Dance Company uses movement and storytelling to explore a kaleidoscope of perspective shapes in relationships in the intimate Studio Theatre April 14-16.

The historic Sammons Center for the Arts is a converted pumping station that is now home to a variety of wonderful live performances. On April 21, award-winning Veronica Williams uses her formidable voice, and sassy style to perform her unique style of cabaret.

Springtime signals the start of the yearly Dallas Art Fair, April 21-24 in the Arts District. Collectors, arts professionals, and the public flock to a rich selection of modern and contemporary artworks presented by leading national and international galleries.

The Moody Performance Hall is the scene for the Dallas Black Dance Theatre's highly anticipated annual performance Encore! Rising Excellence, a traditional catalyst for young artists in Dallas, on April 22-23.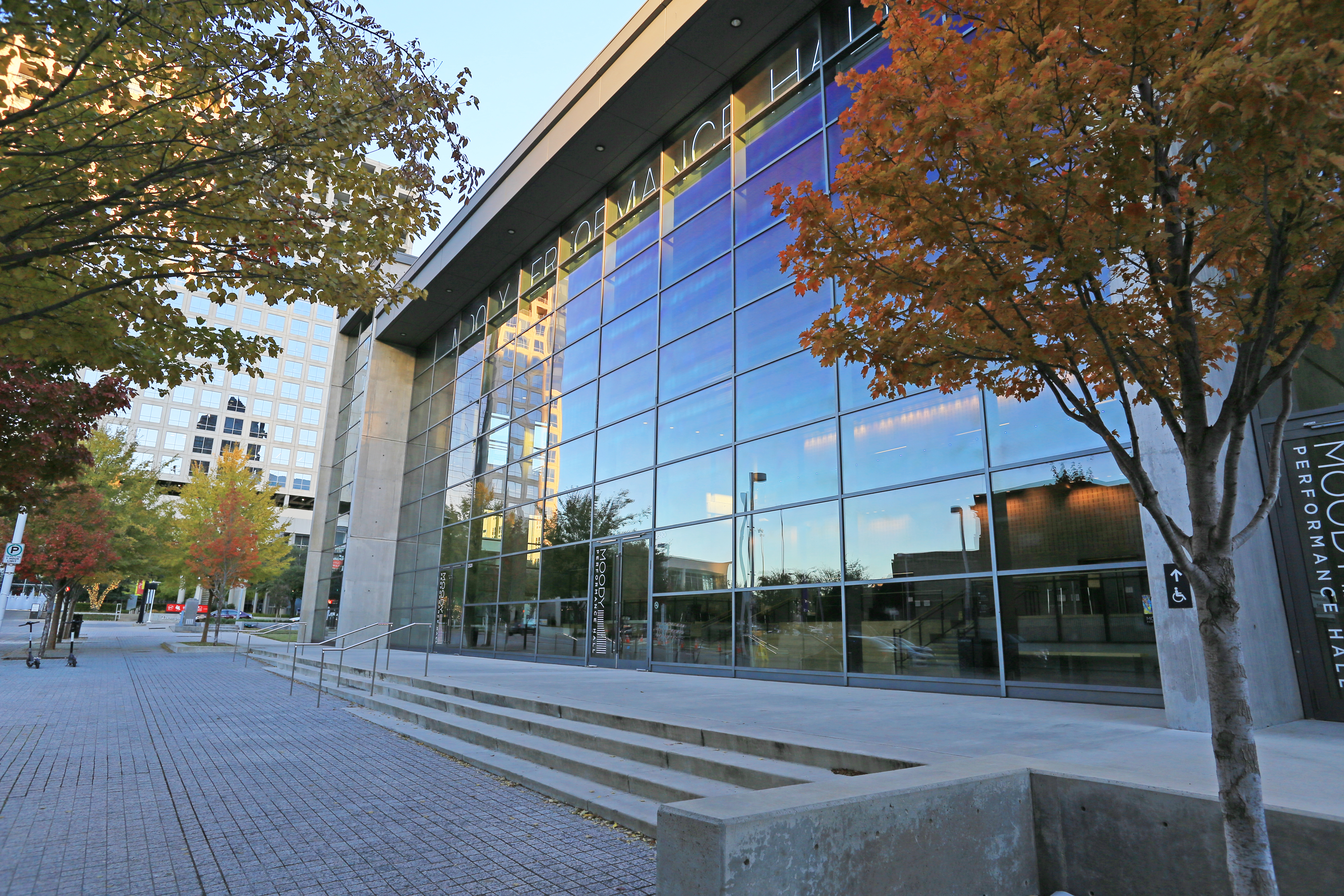 Some of the world's most beloved scores come to life, including a timeless story of love in the face of racial intolerance and more as the Dallas Symphony presents Bernstein and Gershwin at the Meyerson Symphony Center on April 22-24.

The annual Command Performance on April 23 at the Winspear Opera House, presented by TITAS/Dance Unbound is a tour de force. "Jaw-dropping and awe-inspiring," artists from leading companies light up the stage with spectacular and surprising performances, the most exciting, innovative, and beautiful dance works today.

David Sedaris is one of America's great masters of satire and a talented writer with bestsellers such as Me Talk Pretty One Day, Let's Explore Diabetes with Owls, and more. On April 26, the modern-day humorist appears at McFarlin Memorial Auditorium on the SMU campus as part of the DMA's Arts & Letters Live series.
Mozart composed his Sinfonia Concertante at the age of 23, a clever combination of symphony and concerto, designed to display the skills of the string players in the Mannheim Orchestra. April 28 through May 1, the Dallas Symphony presents Kavakos, Kerr & Kufchak, performing the Maestro's memorable work, along with Prokofiev's emotional Sixth Symphony at the Meyerson Symphony Center.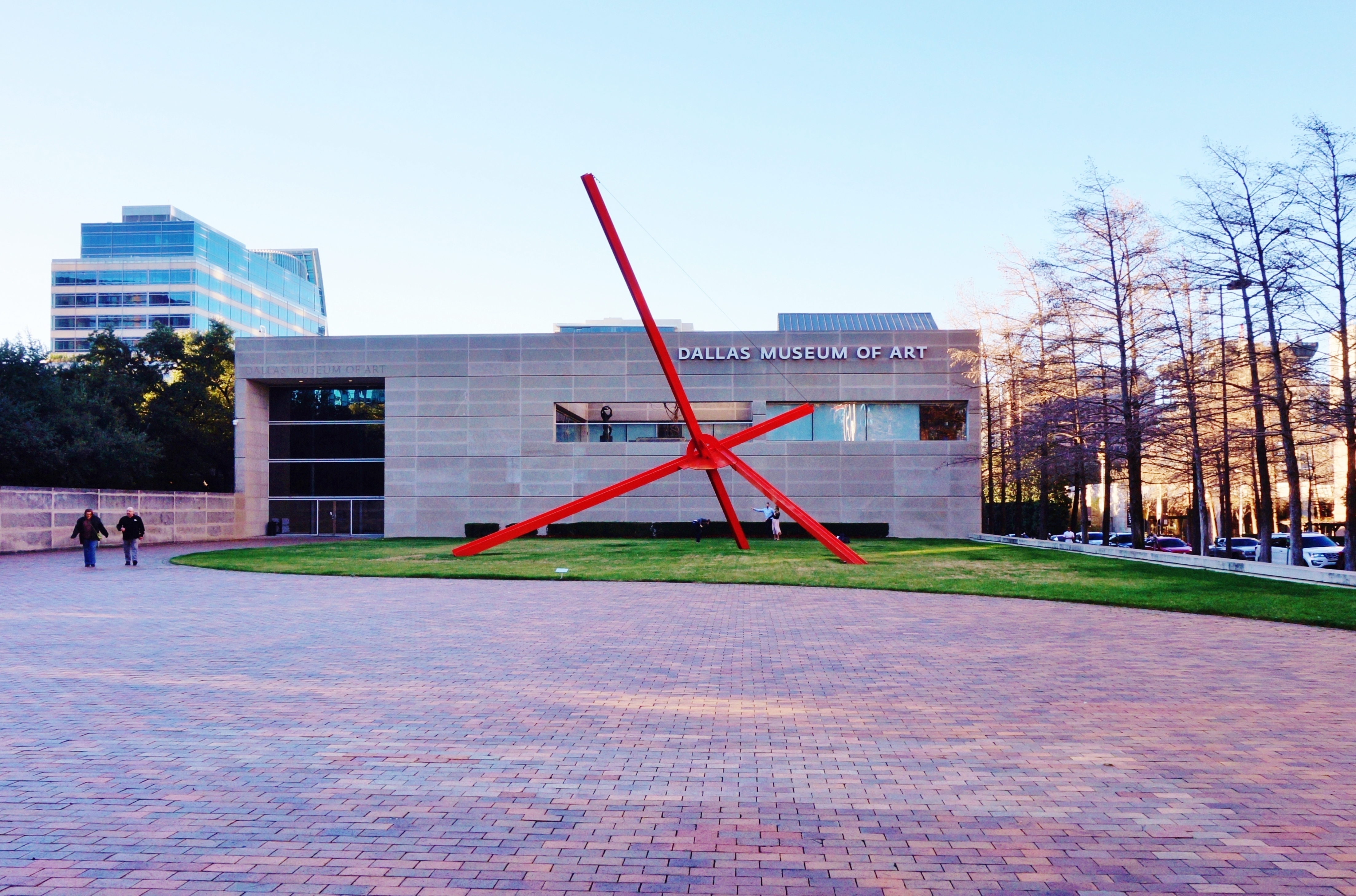 Wrapping up the month, Don Winslow, the internationally bestselling author of the Cartel Trilogy, is back with City on Fire, the first novel in an epic new triad, which he'll read from during Arts & Letters Live at the Dallas Museum of Art on April 30.

For more information on top high-rise properties in Dallas, and a continuing flow of information on the market, as well as high-profile community happenings and special things to see and do, check with SueKrider.com now. Stay on top of Dallas's best high-rise listings with Sue and her website DallasHighRiseCondo.com, call her at 214.673.6933, or email her at Sue@SueKrider.com.