Cold weather is becoming a faint memory when it comes to social calendars in Dallas. Springtime means warmer rays, fashionable Ray-Bans, and time to eat, drink and make merry on Dallas's storied selection of patios.

We've compiled a list that includes a series of sizzling spots, time-tested favorites, and a few new wrinkles, all designed for that perfect afternoon or evening under the Texas skies, preferably with a relaxing craft cocktail in hand.
Some current favorites include the chic Catbird at 1401 Elm Street. Attire is upscale, call it snappy casual or even better. RH Rooftop Restaurant atop the recently remodeled and rebranded Restoration Hardware on Knox Street adjacent to the Park Cities. While they serve only wine and beer, the location is prime, the surroundings are polished, and the views are hard to beat.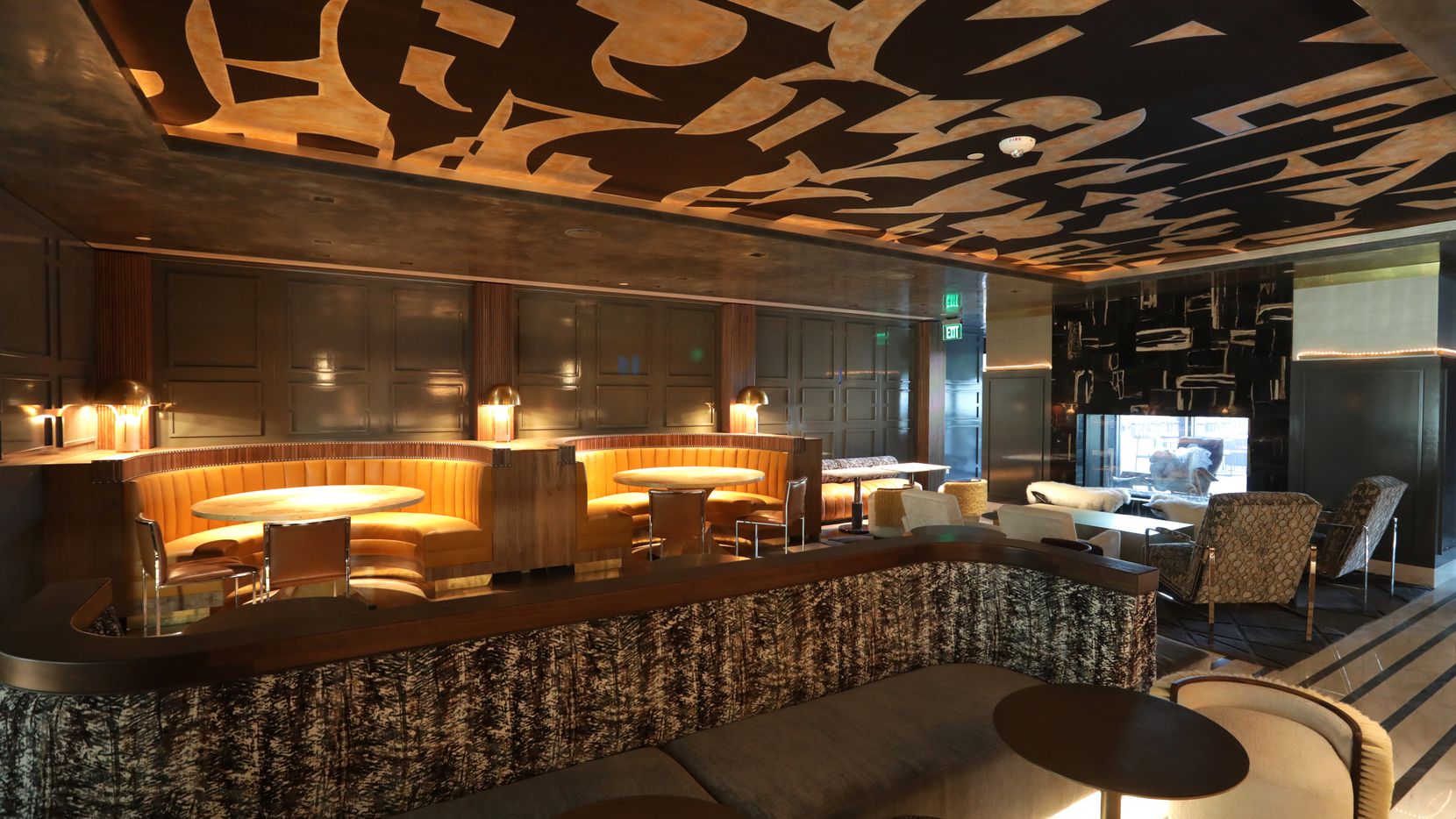 Terra is on the third-floor rooftop of the food emporium Eataly at NorthPark Center. It boasts a perfect outdoor terrace to chill on day or night. The centerpiece of the restaurant is a wood-burning Italian grill. The bar boasts an impressive list of botanical and smoke-infused cocktails as well as Italian wine by the glass. Open for lunch, dinner, and weekend brunch.

Tried and true, the patio at The Rosewood Mansion on Turtle Creek is also lovely with stylish, comfortable seating under a soft canopy of trees, with picturesque views of the area.

Joe Leo Fine Tex Mex on North Fitzhugh is another fun spot with a cool outdoor space, and HG Sply Co. at 2008 Greenville Avenue ("lower Greenville," as locals refer to it) features a sensational patio view from on top of the restaurant looking towards the Dallas skyline.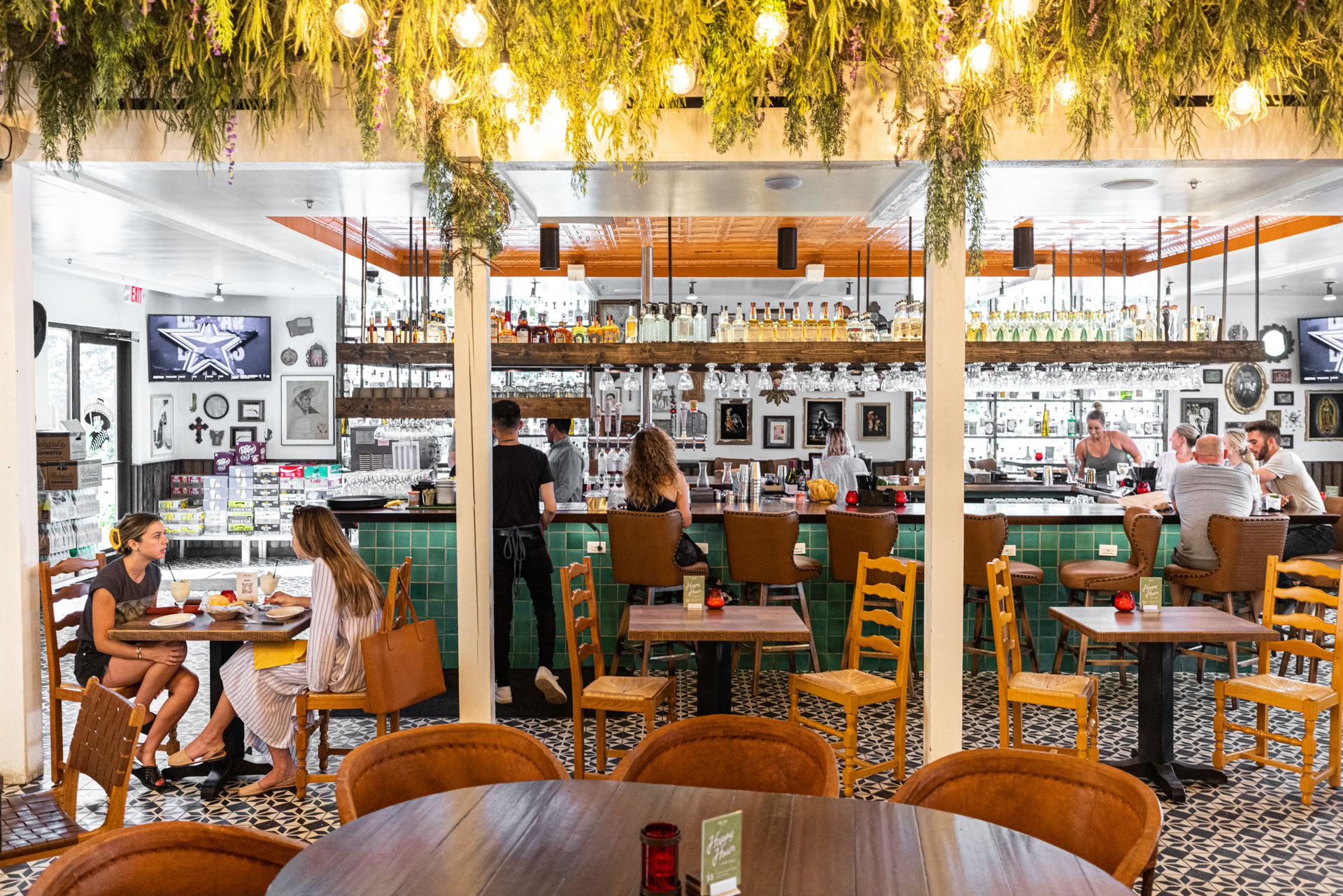 The Gallery Lounge at the Canvas Hotel on newly renamed 1325 Botham Jean Blvd is another memorable spot. Patio. Pool, people, craft cocktails, and sensational views of the glittering Dallas skyscape.
The Happiest Hour at 2616 Olive Street in the Harwood District large and in charge. The patio scene is super active, especially when the Dallas Stars or Mavericks at playing at the AAC, or if there's a big concert in town.

"Good food, strong drink" is the credo at Henry's Majestic at 4900 McKinney Avenue. It's a bit rustic, with a touch of old-world flair and good vibes on the patio.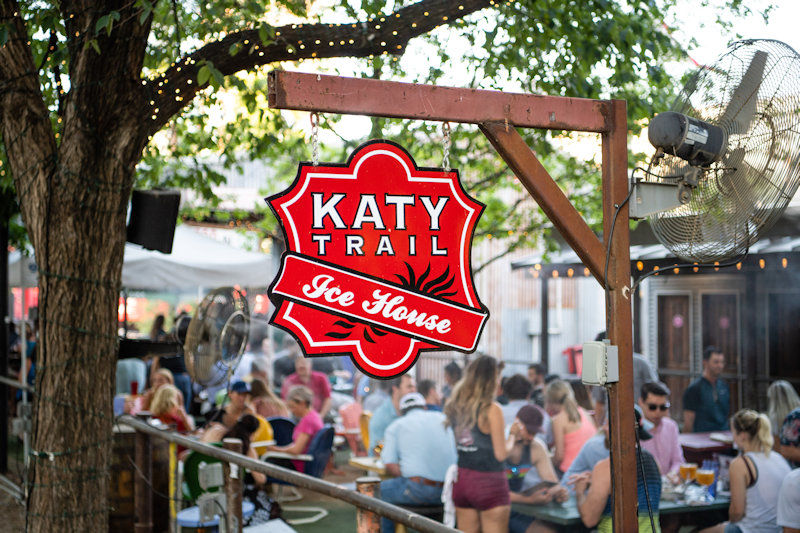 Demographics are mixed and lively at the Katy Trail Icehouse. Located along Dallas's most popular recreational path in town, runners, bicyclists, and a near-constant stream of onlookers take in the see and be seen spot, especially as the weather turns warmer

Sky Blossom Bistro fuses Vietnamese and other influences into one awesome cuisine, The daytime grab and go gives way to more of a fine-dining experience at night, downtown at 1514 Elm Street with plenty rather amazing views included.

In the Bishop Arts District, there are wonderful spots, especially when it comes to patios: Nora, with its delicious selection of Afghan cuisine, and rooftop patio beset with ambient lighting, cozy lounge chairs, greenery, and fire pits; and Paradiso, which feels like a lush garden with a patio that extends inside and outside the Southern-European influenced brasserie.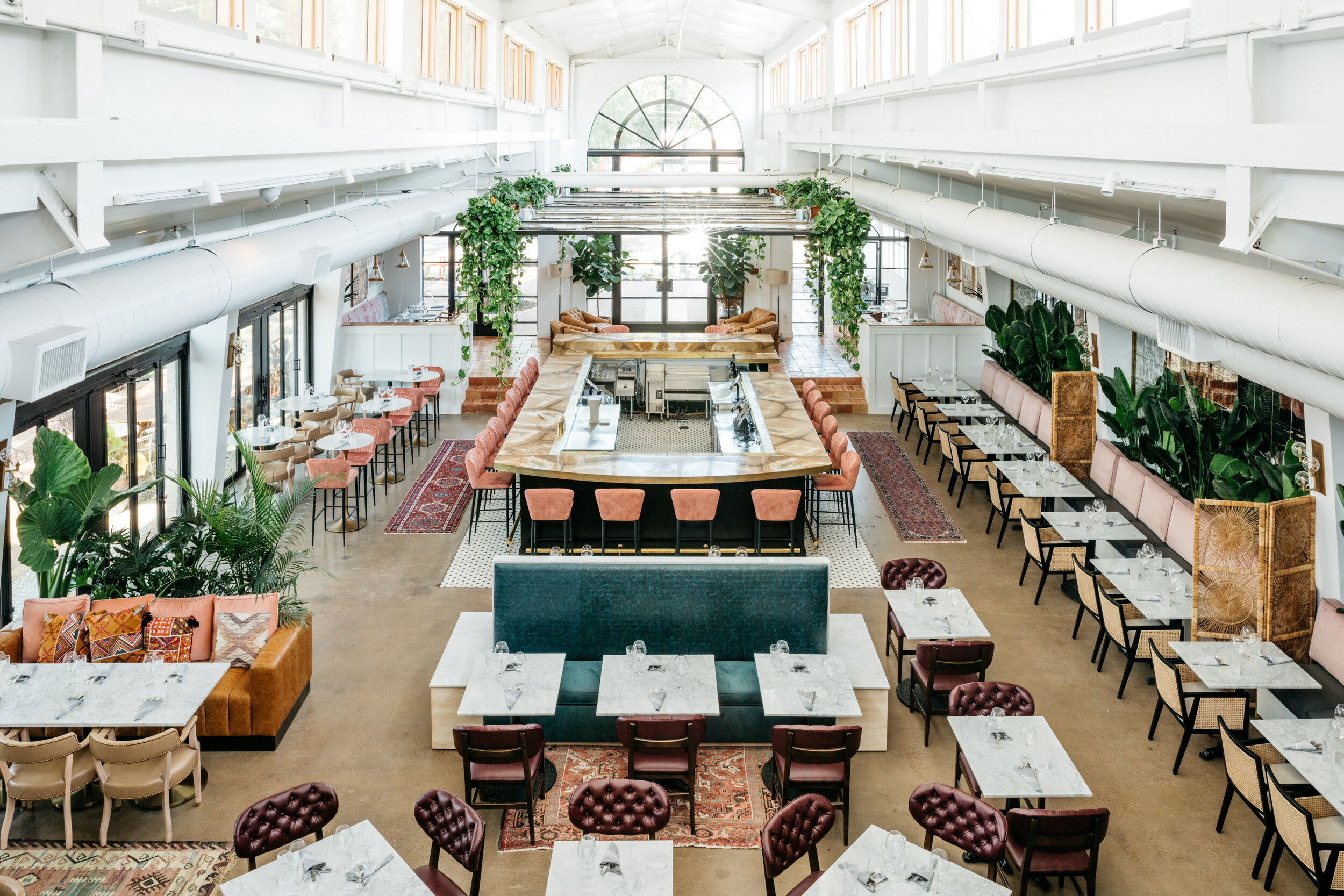 Truck Yard on Lower Greenville is a similar scene, "brews, grub and tunes" with a touch of Austin rubbed in for good measure. Since opening in the 1970s, Chelsea Corner has been a local happy hour mainstay in a building constructed in 1926. Its patio is spirited, and never dull.

Located at 2301 Akard Street, The Henry calls itself "the greatest neighborhood restaurant." Not sure we'd go that far but if you need a fun time, here's a good spot with a nice patio scene. Sloan's Corner at 2001 Ross Avenue in Downtown Dallas is a surprise, but a pleasant one at that. With a large, covered space adjacent to the bar area, it appears that it'll open up in warmer weather.
The Crescent Court has been home to some amazing watering holes over the years, but none more fun that than the patio scene at Moxie's. Open until midnight during the week and 1 a.m. on weekends, the Uptown watering hole is conveniently located for the downtown crowd to pile in after work. The Honor Bar in Highland Park Village is small but mighty with some available seating in the front. A perfect place to relax after an exhausting afternoon of full-contact shopping at Carolina Herrera, Jimmy Choo, or Harry Winston at America's original exclusive retail oasis.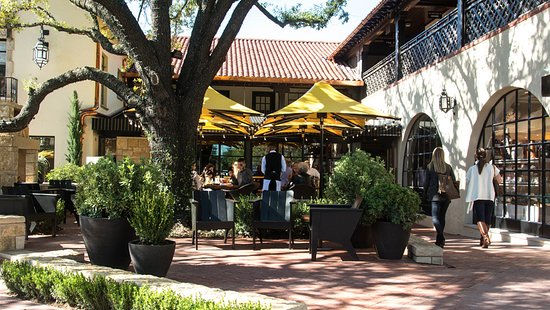 Nearby at Preston Center is Italian-centric Il Bracco, and True Food Kitchen with outdoor seating options, close to R&D Kitchen and Hillstone, both with modest porches. Of course, Parigi on Oak Lawn is always in style. Their patio faces the street and provides nice energy to any lively conversation over cocktails, where it seems the sun is always shining. The food and drinks on the patio in front of Jose at 4931 West Lovers Lane is a scene, easy in tone and close in proximity to the Park Cities, and neighborhoods in Devonshire, and Midway Hollow.

In the heart of the Dallas Arts District, the terrace at Ellie's is another expansive pleasure with striking views of Downtown Dallas and the Texas Sculpture Walk with the backdrop of a striking mosaic by James Welling. It's also just steps away from the city's top performance venues. For alfresco dining, it may be the perfect place for a pre-show drink or a well-deserved nightcap.