Since it was introduced nearly 90 years ago, the fiery red winged horse born from Greek mythology has served as a symbol of wealth, power and fame that has grown into one of America's most enduring icons.
Pegasus originally took flight in 1934 atop what was then Downtown Dallas's tallest building.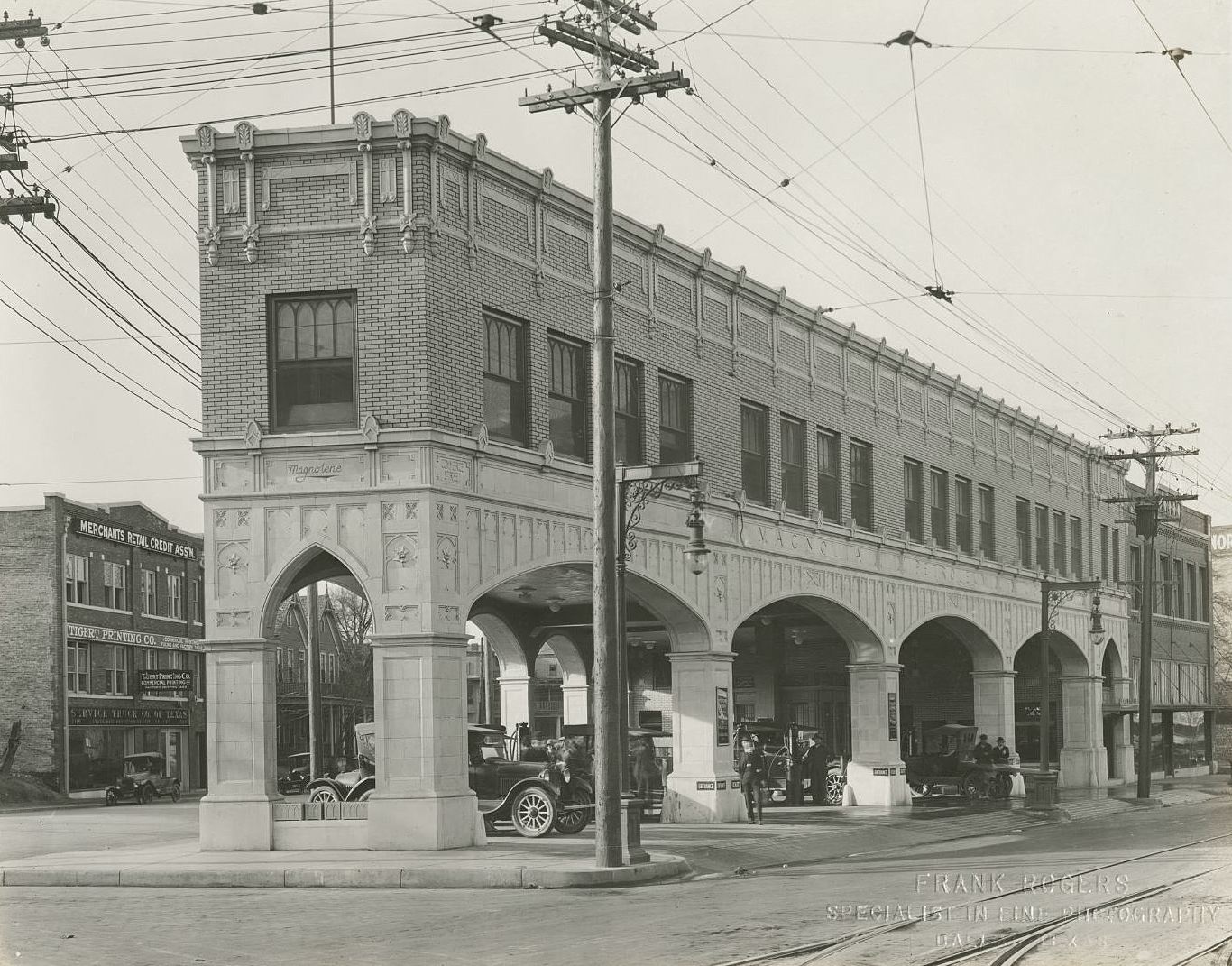 As the headquarters of the Magnolia Petroleum Company, it was a grand site, widely considered one of the city's most revered structures.

The bold "Flying Red Horse," Magnolia's company logo, extended a special welcoming to guests attending the American Petroleum Institute's annual meeting (it later became the symbol of Mobil Oil, which merged with Magnolia in 1959)
Built in 1922, this 400-foot high, Beaux-arts building opened next door to the Adolphus Hotel, which still operates today.

For decades the bright red steed served as a beacon of optimism above the Magnolia, sandwiched into the Dallas skyline. Pilots reported using it to navigate towards Love Field on foggy nights.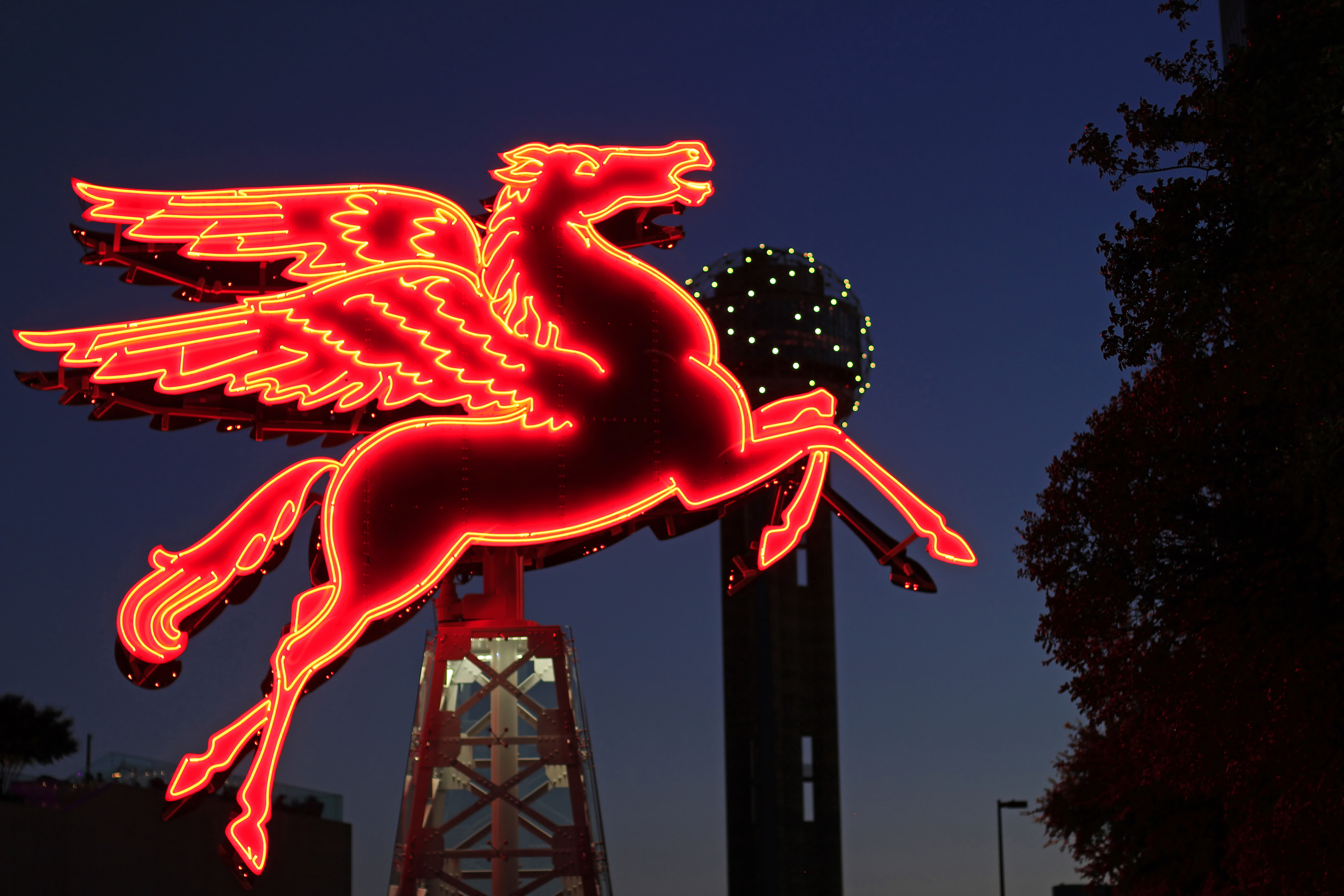 By the mid-1970s, the old weather-beaten horse had basically stopped rotating. Pegasus was in need of serious repair.

In 1997, a group of Colorado investors bought the horse's former perch, and soon converted it into the posh, 330-room Magnolia Hotel.
While Dallas prepared for a grand televised Y2K celebration to usher in a new millennium, Pegasus was taken down to be restored for the event.
Sadly, crews quickly discovered the old horse simply could not be repaired and they would be forced to start over.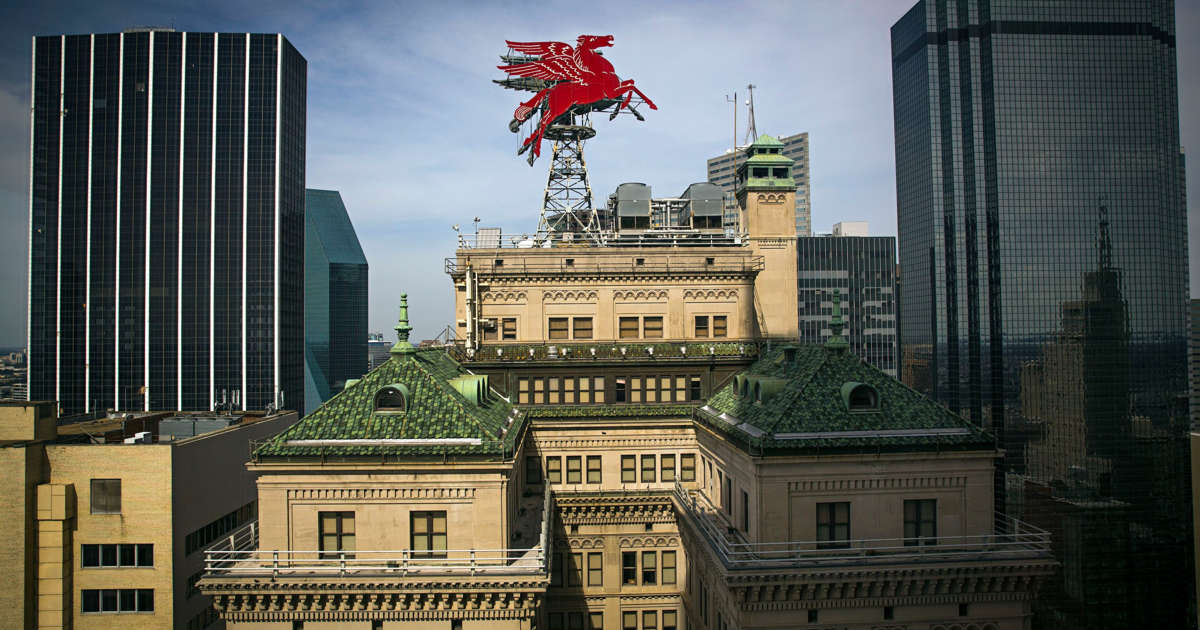 The original Pegasus went into storage while a new version was fabricated. Somewhere in the process, the massive neon horse was lost in the shuffle with little hope of recovery.

As the clock struck midnight on January 1, 2020, a new version of Dallas's winged Pegasus lit up for the first time in years, rotating proudly over downtown as local television news cameras broadcast the event live as hundreds of thousands of viewers watched.

In 2015 the original Pegasus, now bruised and weathered, was inadvertently discovered in a storage facility near White Rock Lake.

It was rebuilt and stands majestically in a plaza at the entrance to the Omni Hotel adjacent to the Kay Bailey Hutchison Convention Center.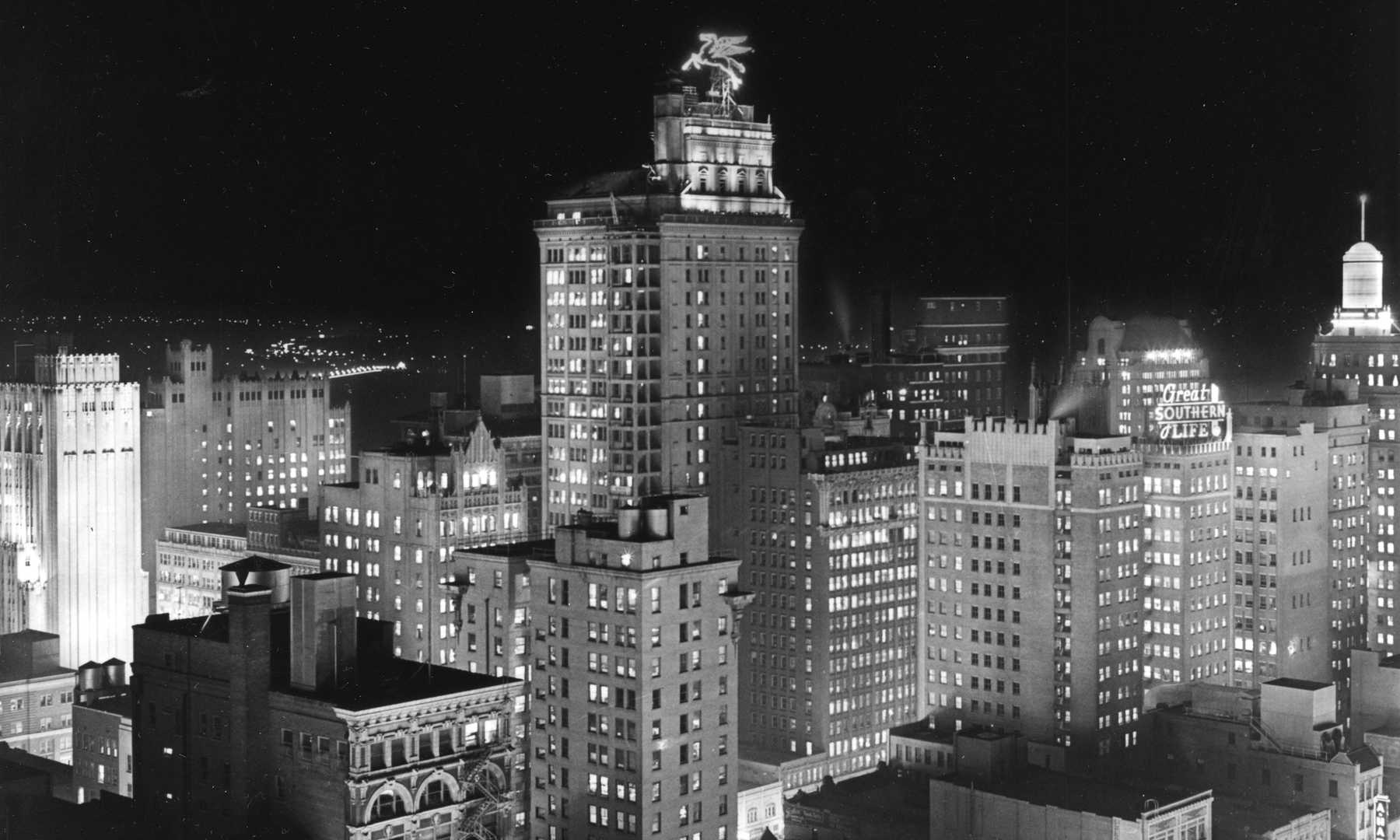 Today, while Pegasus is obscured a bit by taller buildings that dot the downtown landscape, the grand horse still commands attention as it surveys the streets below.

The city's mascot is also attached to various businesses (Pegasus Bank), sports teams (Dallas Wings) and schools (Booker T. Washington High School for the Performing & Visual Arts). It's what we refer to as Pegasus Power!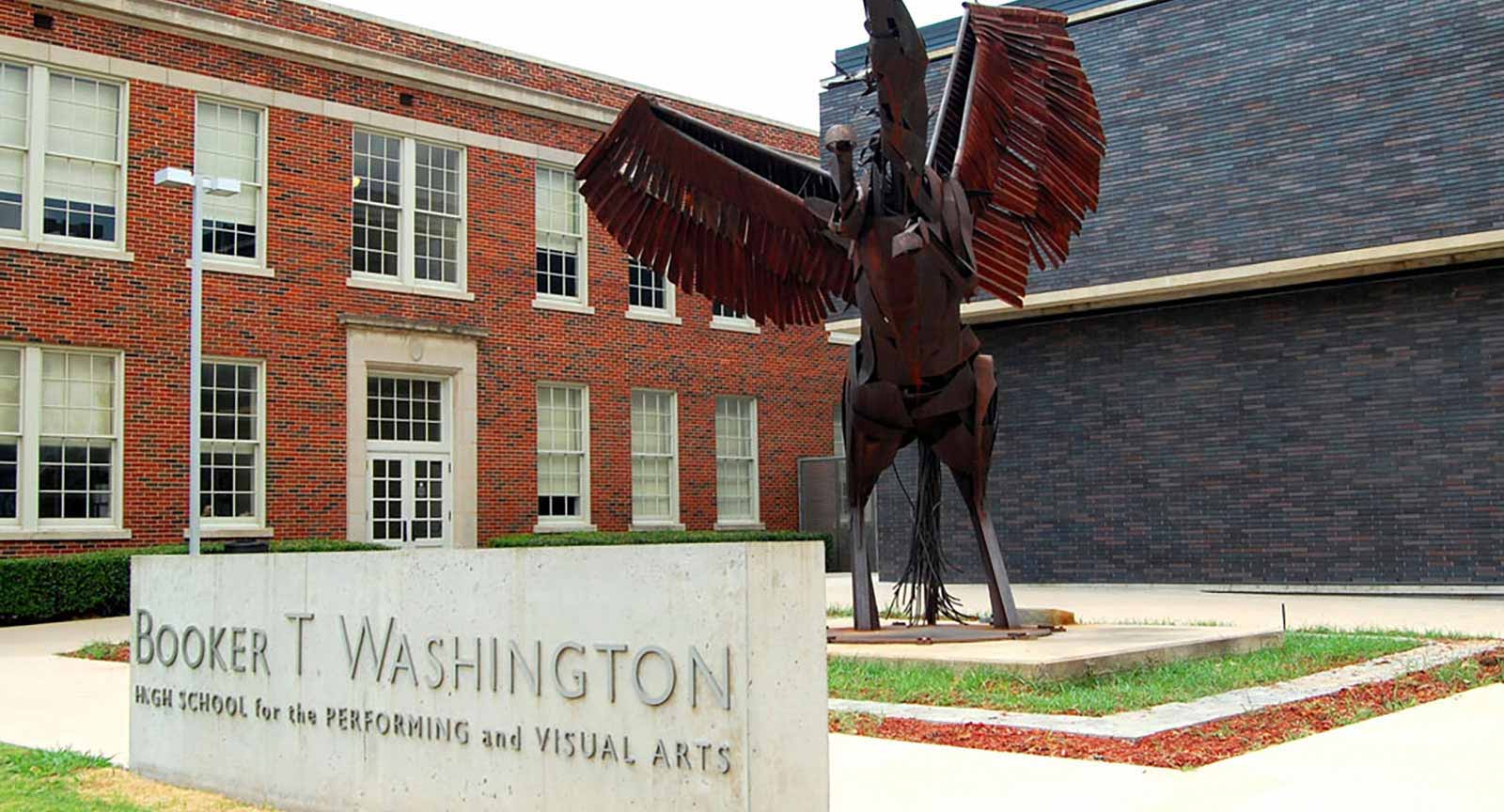 San Francisco can have its storied Golden Gate Bridge. Same for New York's Empire State Building, Seattle's Space Needle and Atlanta's peach trees.

Here in Big D, Pegasus will do just fine.