Everybody loves the perfect patio and few cities do it any better than right here in Dallas. From sophisticated exclusivity, to wide open spaces, Big D brings a steady stream of variety to the table, especially when it comes to patio style imbibing.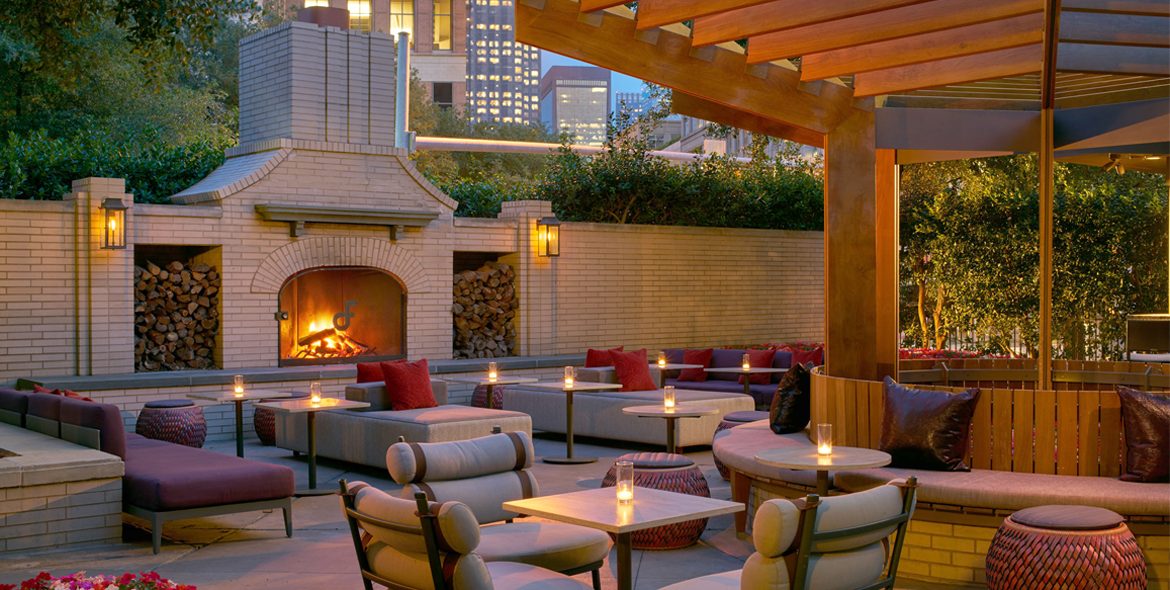 The Live Oak bar at the Ritz Charlton on McKinney Avenue in bustling Uptown is a lively, upscale delight. When the temperatures are right, nothing beats the elegance of the gentle breezes that blow through the lovely spot near downtown Dallas. The food and drinks are administered by none other than Chef Dean Fearing, the celebrated father of southwestern cuisine, who operates the hotel's restaurant bearing his name, and the adjacent Rattlesnake Bar.

A little more lowkey, and a lot less pricey is The Porch on Henderson. It's an eclectic mix of demographics – from twentysomethings on date nights to married couples looking for a dinner away from the kids. The signature drinks include a scrumptious Basil Spritz, and the aptly named Sage Advice. Plus, there are plenty of beers, a decent selection of wines (Sample a Ken Wright Pinot from Oregon's Willamette Valley), and tasty specials.

The Green Room in Deep Ellum puts you "above it all" in one of Dallas's most storied neighborhoods, once home to musicians ranging from Robert Johnson to Edie Brickell.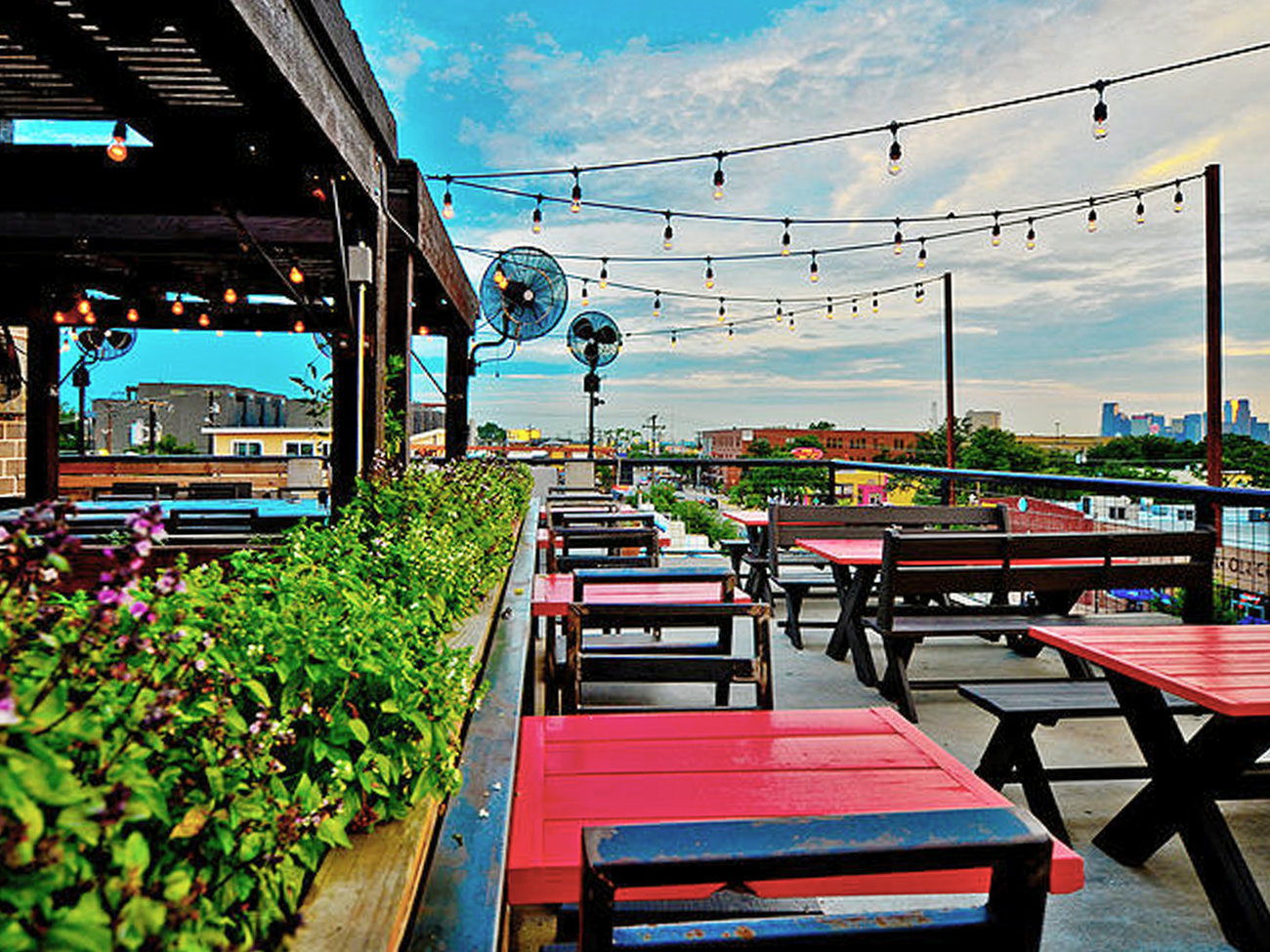 HG Sply Co. on Lower Greenville has become a Dallas favorite because of its amazing views of the glittering Dallas skyline, and a steady supply of inventive cocktails, beers and wines to accompany their delicious paleo dishes. Dog-friendly and ultra-fun, the Truck Yard is also in the area. It is super laid back, and a page out of Austin's open air playbook. With wooden picnic tables, and rusted truck beds for seating.

Another local favorite along Dallas's top running path is the renowned Katy Trail Ice House.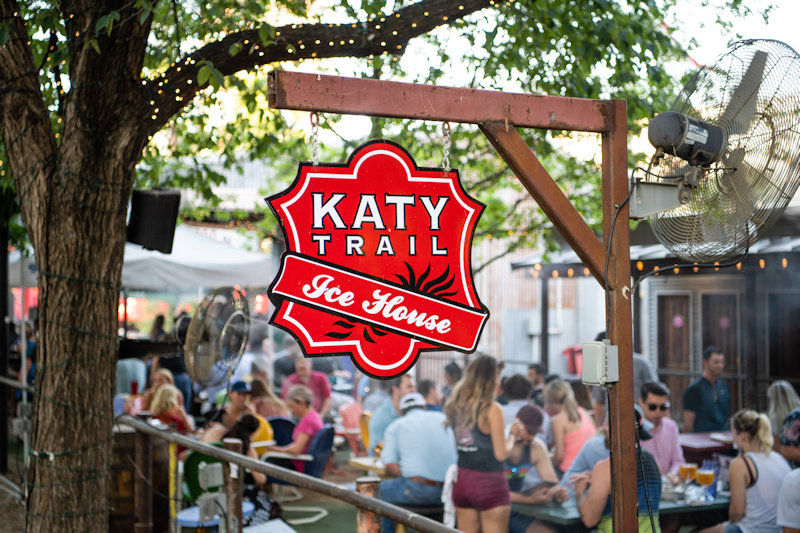 Ferris Wheelers Backyard & BBQ in the Design District is a nice, relaxed change of pace from lives on the go. Just a stone's throw away is the Meddlesome Moth, a true gastropub and home to an impressive variety of beers served on a cool patio.

If you're in for Uber ride, Mi Dia From Scratch boasts spacious outdoor patios at several locales. Enjoy options such as duck carnitas artisanal street tacos, wood grilled banana leaf wrapped salmon or tequila pesto enchiladas. Try a margarita from an extensive list of beverages in the great outdoors. They're open for lunch and dinner daily and for weekend brunch on Saturdays and Sundays.

In trendy Oak Cliff check out Oddfellows. Sitting on premier corner of the storied Bishop Arts District, they serve cool craft beverages and inspired, farm fresh food in open-air surroundings. Lovely.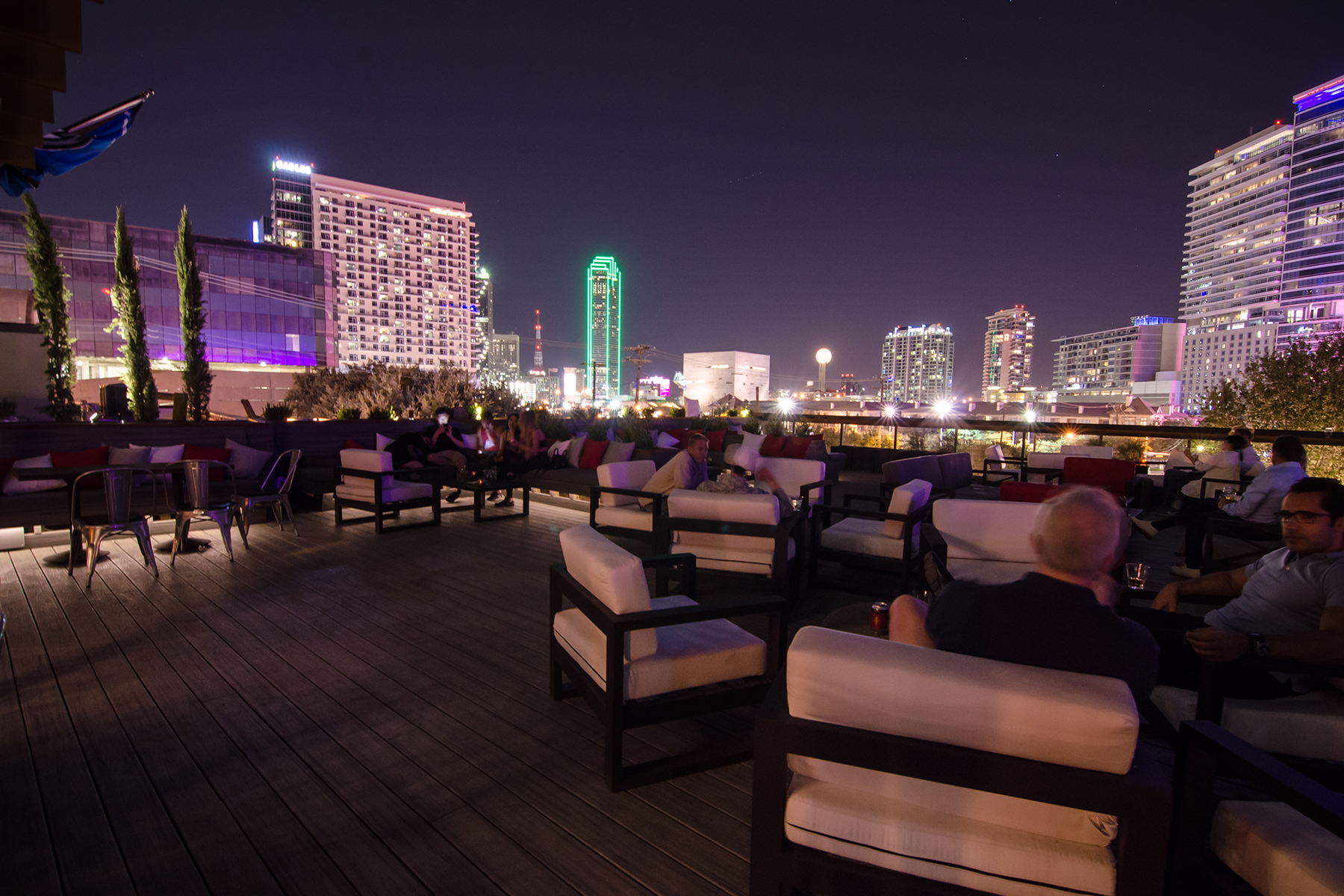 The Harwood Tavern, Saint Ann (formerly a Catholic girls school), The Happiest Hour and Hero in the Victory Park entertainment are all full of life, blue skies and plenty of sunshine, and best of all a short walk to the front doors of the American Airlines Center, home of the Stars, Mavericks, big time concerts and more.

The Rustic in bustling Uptown is one of the top spots in Dallas for al fresco dining, drinking, and live music. It boasts among the largest outdoor spaces in town, just right for weekend brunches and country tunes delivered on a large stage.