Ed Sheeran, Taylor Swift, and Beyonce performing at AT&T Stadium, or an up-and-comer in a small listening room like Poor David's Pub or Opening Bell Coffee, Dallas is chock full of some of the best performance venues in the world.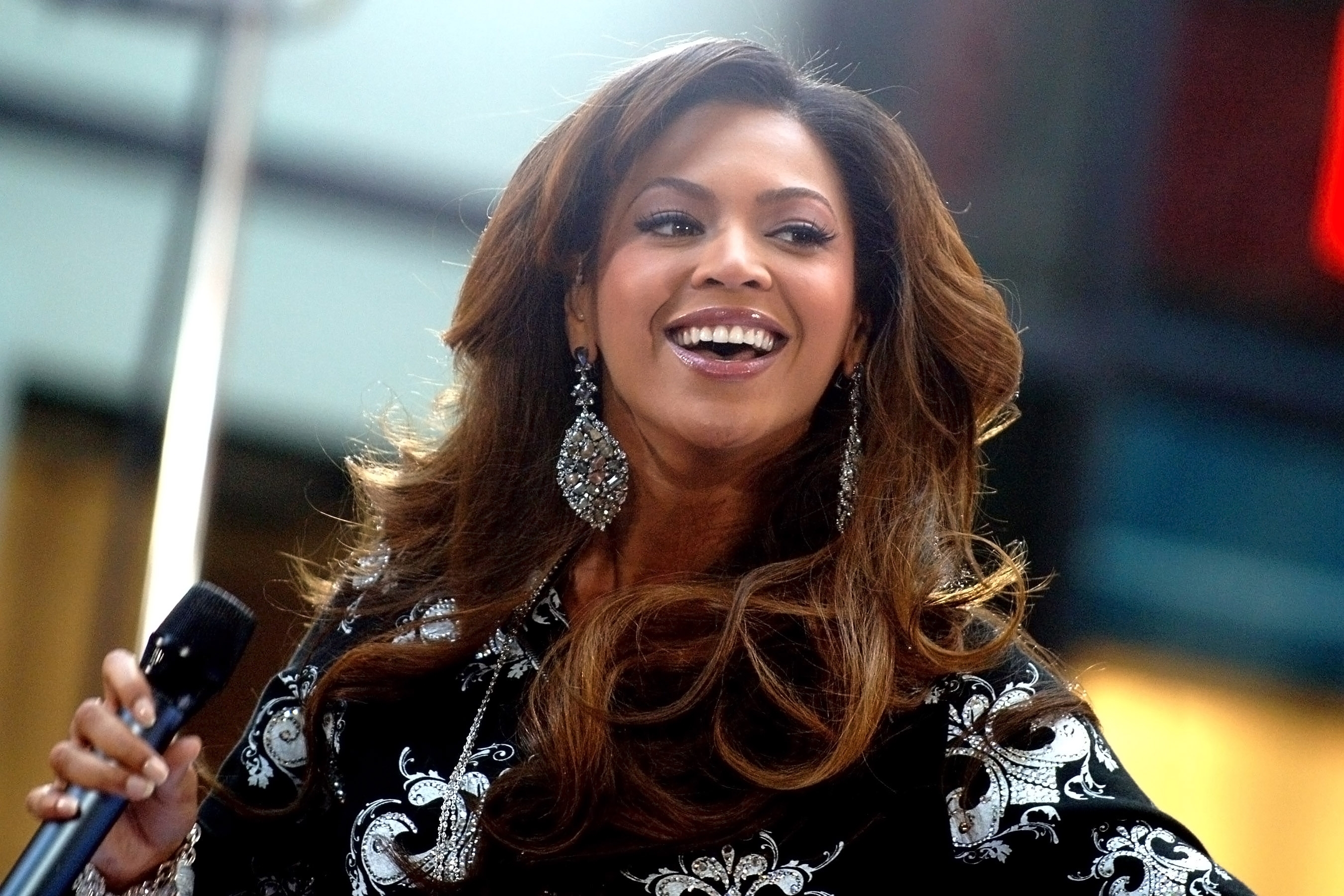 Tony Bennett once enthusiastically commented onstage at the Meyerson Symphony Center that the venerable Dallas performance hall had the best acoustics in the world (along with a venue in Birmingham, England). Then, he proceeded to perform the next song without a microphone only to be heard clear as a bell throughout the venue.

I'm Sue Krider, Dallas's high-rise real estate expert. I love bragging on our excellent performance venues – I thought I would give you a sense of what we have to offer.

When it comes to art, music, dance, and more, Dallas is at the top of any list of important American performance centers. It's rare that prestigious dance companies, touring Broadway plays, cutting-edge art exhibits, and the most recognized names in classical, jazz, country, and pop don't route their tours through DFW.

From large stadium concerts to intimate listening rooms, if you are looking for the best in performance, you have come to the right place.

We devote quite a lot of space to the arts in our monthly blogs. And for good reasons. With that in mind, we thought a specific listing of the best-loved venues around the area would be a useful road map for those new to the area or others who simply want to expand their horizons.

Smaller Venues That Pack a Bigtime Punch

In terms of the more intimate stages in Dallas, the reigning king is probably David Card's venerable Poor David's Pub (1313 Botham Jean Blvd.) in The Cedars neighborhood, a trendy area that's gotten a lot of attention over the past few years. There is a special emphasis on Texas acts here with regular guests such as Monte Warden (of Austin's The Wagoneers), rockabilly heavyweight Dale Watson, and former Texas state musician, Sara Hickman, to name a few.

Opening Bell Coffee also endured the ravages of the Covid outbreak, paired back, but is thriving again. Also located in The Cedars, they've welcomed plenty of well-known performers, and specialize in thoughtful, acoustic singer-songwriters and talented acoustic acts. From open mic nights, and a constant parade of rising stars, to improv comedy and more, local media always tab Opening Bell as a favorite in "best-of" polls.

Another favored venue is the Echo Lounge & Music Hall. Originally a Mark Cuban project, its opening was delayed by the pandemic. Now that it's fully open, the hall continues to gain traction and an interesting vibe by booking an impressive list of indie acts, as well as established artists, out on the circuit.

Considered by some as an incubator of sorts for rising area talent, the Sammons Center for the Arts is housed in a beautifully renovated pump house. It features a series of performance venues, all under one roof, the largest seating about 300 people. The facility features everything from improvisational jazz and cabaret, to dance, pop, plus lectures, meeting space and more.

It'll Do Club is another throwback to the old days. The club is at 4322 Elm Street and has been a Dallas mainstay for years. Nowadays the music is much more contemporary, energized, and fun.

The Rosewood Mansion Bar is as intimate as it gets in Dallas. Just off the hotel's celebrated restaurant, it is a warm and cozy respite stocked with a variety of acts, including Hunter Sullivan, who is booked a couple of times a month. He's a talented, smooth-as-silk, sonic blend of stars such as Frank Sinatra, Louie Prima, Dean Martin, Bobby Darin, Sergio Mendez, Burt Bacharach, and some of the great Vegas lounge singers of the Rat Pack days.

Club Dada is another bar that continues to hang in there year after year. Located in Deep Ellum, it has been dominating the area's primo nightlife since the mid-1980s. As far as live music goes, it is well known as a live music venue with the largest patio in Deep Ellum, welcoming edgier contemporary bands and Spotify darlings like The Nude Party, Joan, Generations, and Blondshell. Nearby is Trees, which also has a unique history of featuring a variety of bands, including many of the heavy metal groups on tour.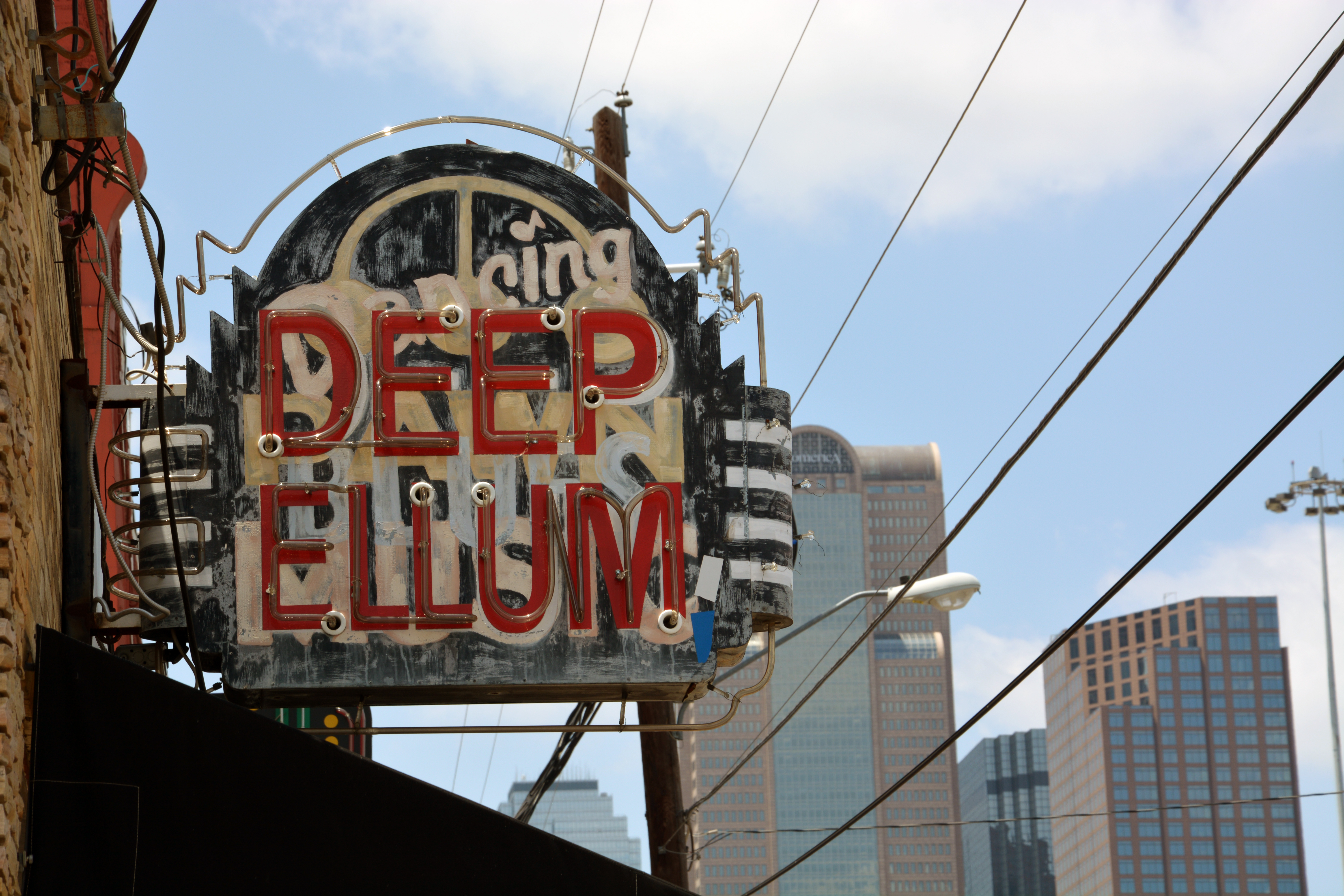 McDavid Studio at Bass Hall in Fort Worth is petite, but a critical component of the grandiose performing arts complex in Cowtown. It hosts acts such as the storied University of North Texas One O'clock Jazz Band and stand-out solo performers like Lone Star guitar virtuoso Monte Montgomery.

The Deep Ellum Art Company has a dedicated following and tends to book modern acts on their concert stage. The small venue spotlights performers such as Julliard-trained classic soulster Morgan James, local Grateful Dead tribute artists Forgotten Space, and pianist George Ko, as well as the annual Pancakes & Booze Art Show and more.

Annette Strauss Square is an outdoor stage nestled between the Meyerson Symphony Center and the Winspear Opera House. It's home away from home for many touring artists like Ben Folds, or Tower of Power, and can hold up to 5000. There are also simulcasts with the Dallas Opera, and concerts that have been staged there and across the street in Klyde Warren Park.

Sons of Hermann Hall is reported to be the oldest continually operating bar in Dallas. Another stage that's on the smaller side hosts a variety of shows. Step inside the Deep Ellum neighborhood bar, then find the ballroom upstairs. It is a place with roots, that still features musical acts, and unique campfire jams, and teaches weekly swing dance lessons (Swingin' at the Sons).

Located in Oak Cliff's trendy Bishop Arts District, the Kessler Theater has been a neighborhood focal point for years. The old movie theater is intimate and hosts a continuing stream of well-established artists such as acoustic guitarist Leo Kottke and pioneering jazz fusion star Al Di Meola; outlaw country musician Steve Earle, Grammy-winning Andy Summers (of The Police), and many more. Plus, their Spring Green outdoor shows are always fun under the big and bright stars, deep in the heart of you-know-where.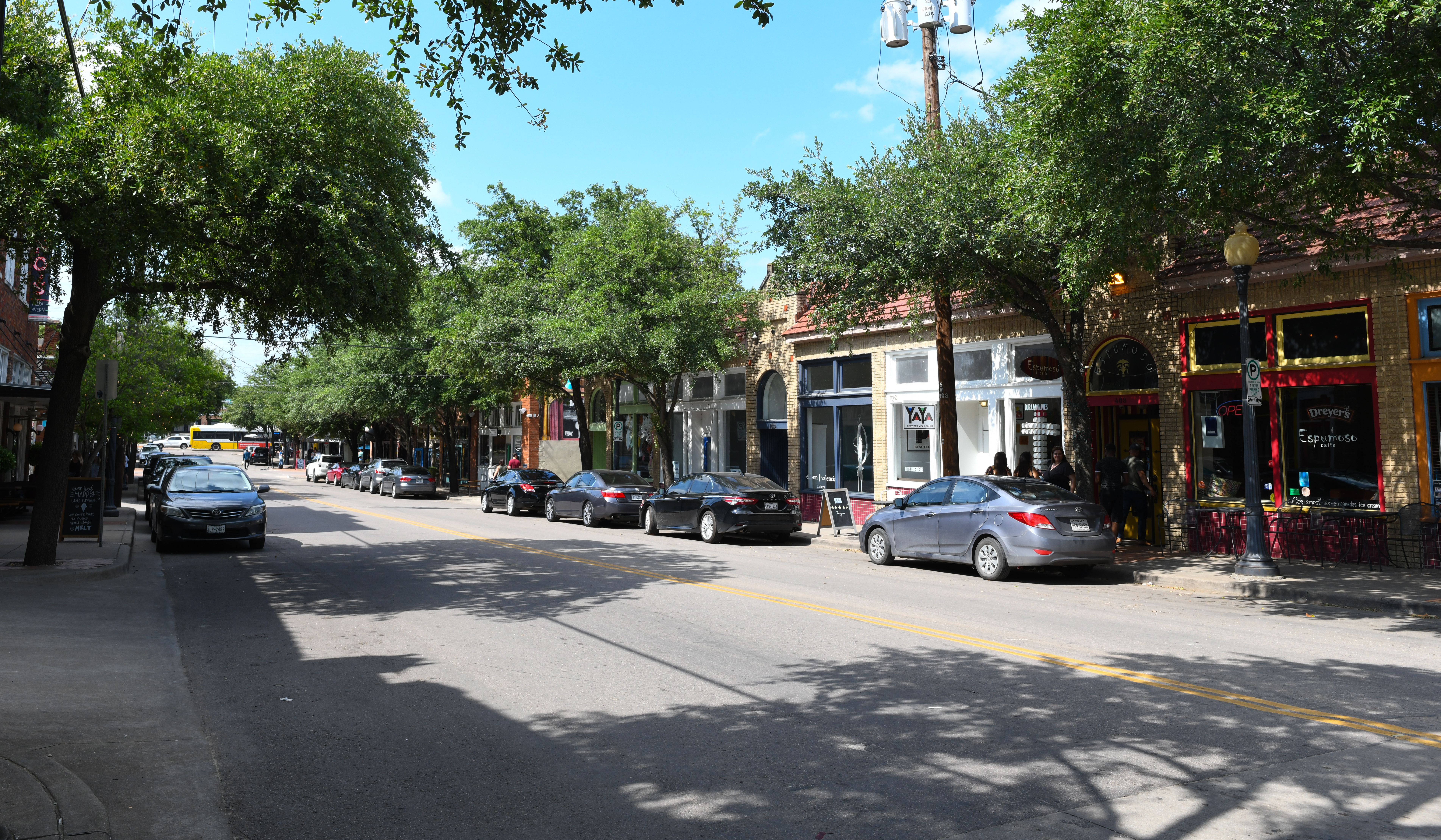 Mid-Size Stages Sizzle

While there are House of Blues outlets sprinkled around the country, the version in glitzy Victory Park is special. The neighborhood has become iconic, centrally located, and within walking distance of the American Airlines Center, and a series of outstanding restaurants and hotel accommodations at the W across the street from the music venue. Inside the HOB is the Foundation Room where ticket holders can enjoy rockstar status at pre-concert events, as well as artist meet and greets. It is also a place for smaller shows. The larger ballroom is known for rock, pop, jazz, rap, and more; artists ranging from jam band Umphrey's McGee, smooth jazz singer Michael Franks, pop stars Hanson, hip hopper Lil' Wayne, MTV era groups The Psychedelic Furs, and Violent Femmes, blues master Steve Miller, and comedian Demetri Martin and many more have all graced the stages at House of Blues.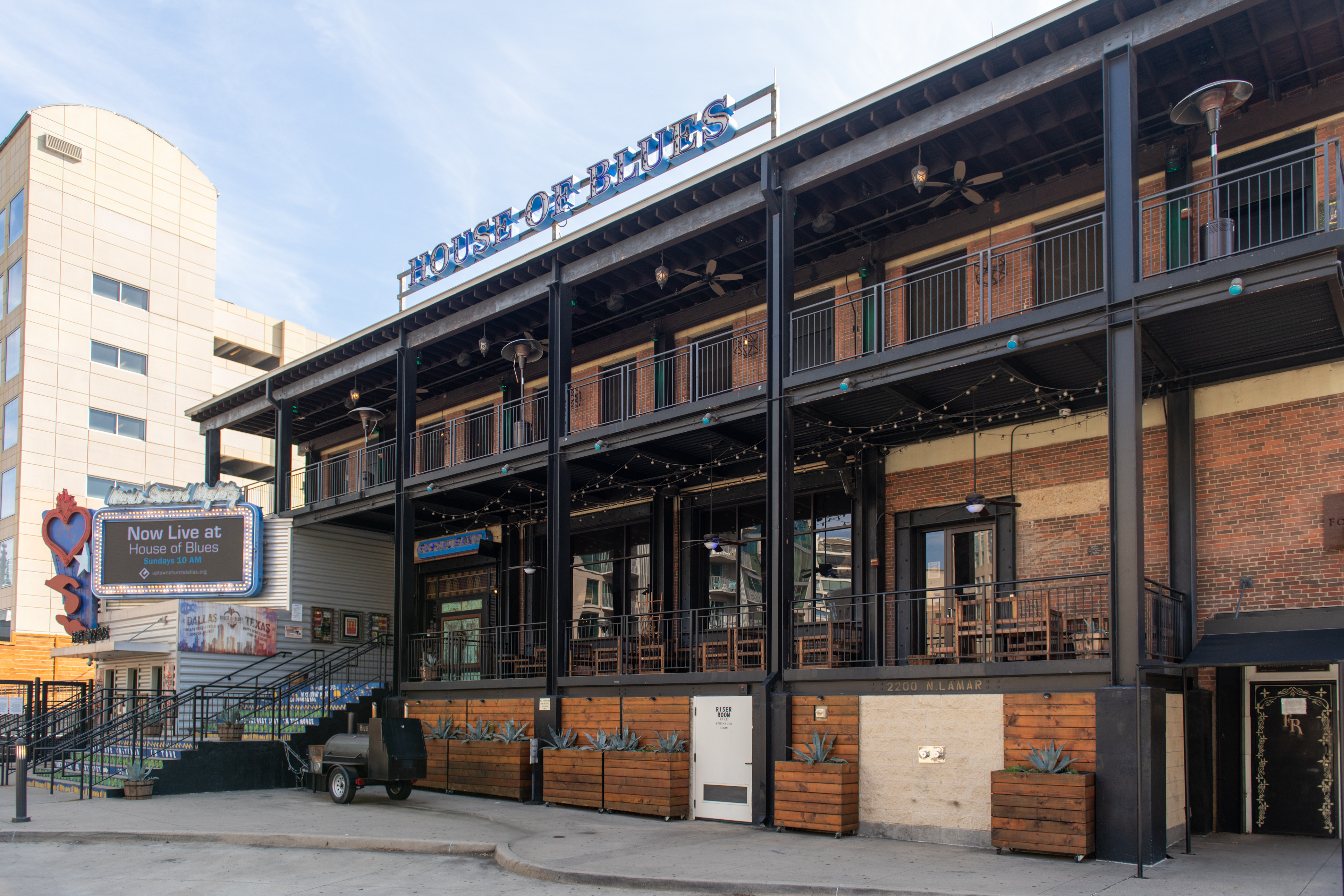 Another favorite is the Texas Theatre, which opened in 1931. Its history is rare, and one of the more recognized structures in Dallas. Recent bookings include a mixture of movie classics, plus bands such as seventies kitschy stars Sparks, rising comics Stavros Halkias and Rory Scovel, legendary movie director David Lynch ("Blue Velvet"), and a celebration of the 50th anniversary of "Jesus Christ Superstar," featuring actor and original cast member, Ted Neeley.

South Side Ballroom is another venue that is located in The Cedars at 1135 South Lamar Street. The facility has various uses; there is an intimate space that can accommodate 2,500, a larger room for 4,000, as well as an expansive festival atmosphere available outdoors.

Since opening in 2007, South Side Ballroom has hosted tons of acts, including Arctic Monkeys, Bruno Mars, Dua Lipa, Greta Van Fleet, Imagine Dragons, Kendrick Lamar, Khalid, Lauryn Hill, The 1975, and Twenty-One Pilots. During the back half of the year, well-known rock acts such as Pixies, Franz Ferdinand, Emperor, and JVKE are scheduled to perform.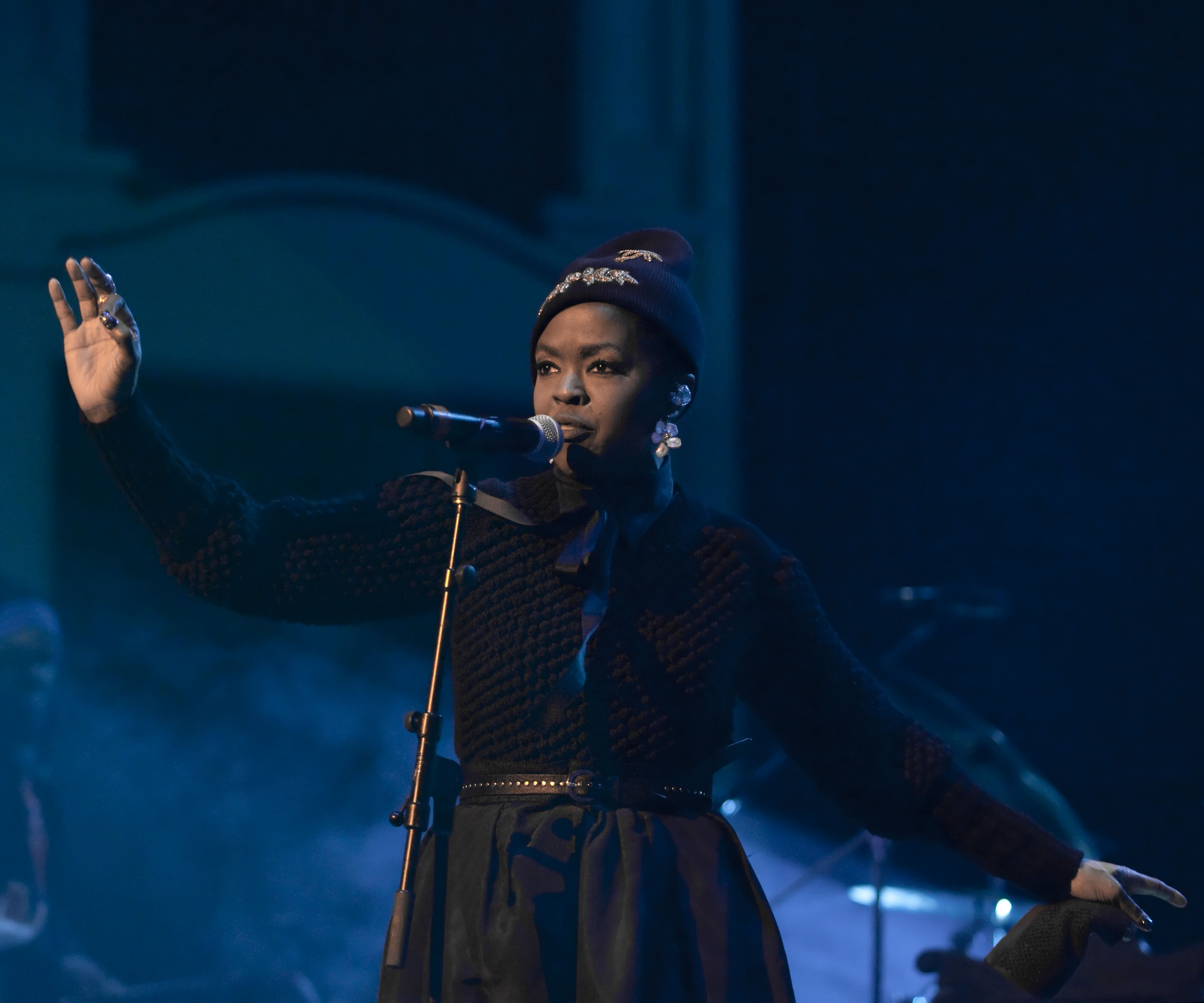 Formerly known as The Bomb Factory, rebranded as The Factory in Deep Ellum, the hall has two parts: the aforementioned larger stage, and the Studio at the Factory that handles smaller shows. The venue's multi-flex layout can accommodate groups of many sizes, from 150 to 4,300. Concerts this year includes Jason Isbell, Waterparks, Michael Franti & Spearhead, Megan Moroney, and others.

Located on Lower Greenville Avenue, the Granada Theater opened on January 16, 1946 with the film, "Mildred Pierce." Today it's a gleaming display of neon lights reminiscent of old-school Hollywood glamor, with a heavy presence of art Deco designs with classic rounded corners and linear accents. With about 1000 seats in the main concert hall, the venue welcomes all manner of genres such as Texas Country, contemporary fare (The Chats, Jess Williamson, Built to Spill, Lovejoy, Tallest Man on Earth), and more. The smaller Sundown at Granada hosts smaller bands of all sorts. Free rooftop movies are often shown on Tuesdays during the summer months.

Texas Trust CU Theatre in Grand Prairie, which is between Dallas and Fort Worth, hosts larger shows, with the capability to create smaller spaces. Seating capacities vary for every event, depending on the set-up of the event. For most concerts, the capacity of the theatre is 6,350. Now through the end of 2023, there is a variety of stellar acts scheduled including country music's Dwight Yoakam, The Postal Service, Death Cab For Cutie, The Temptations, and The Four Tops.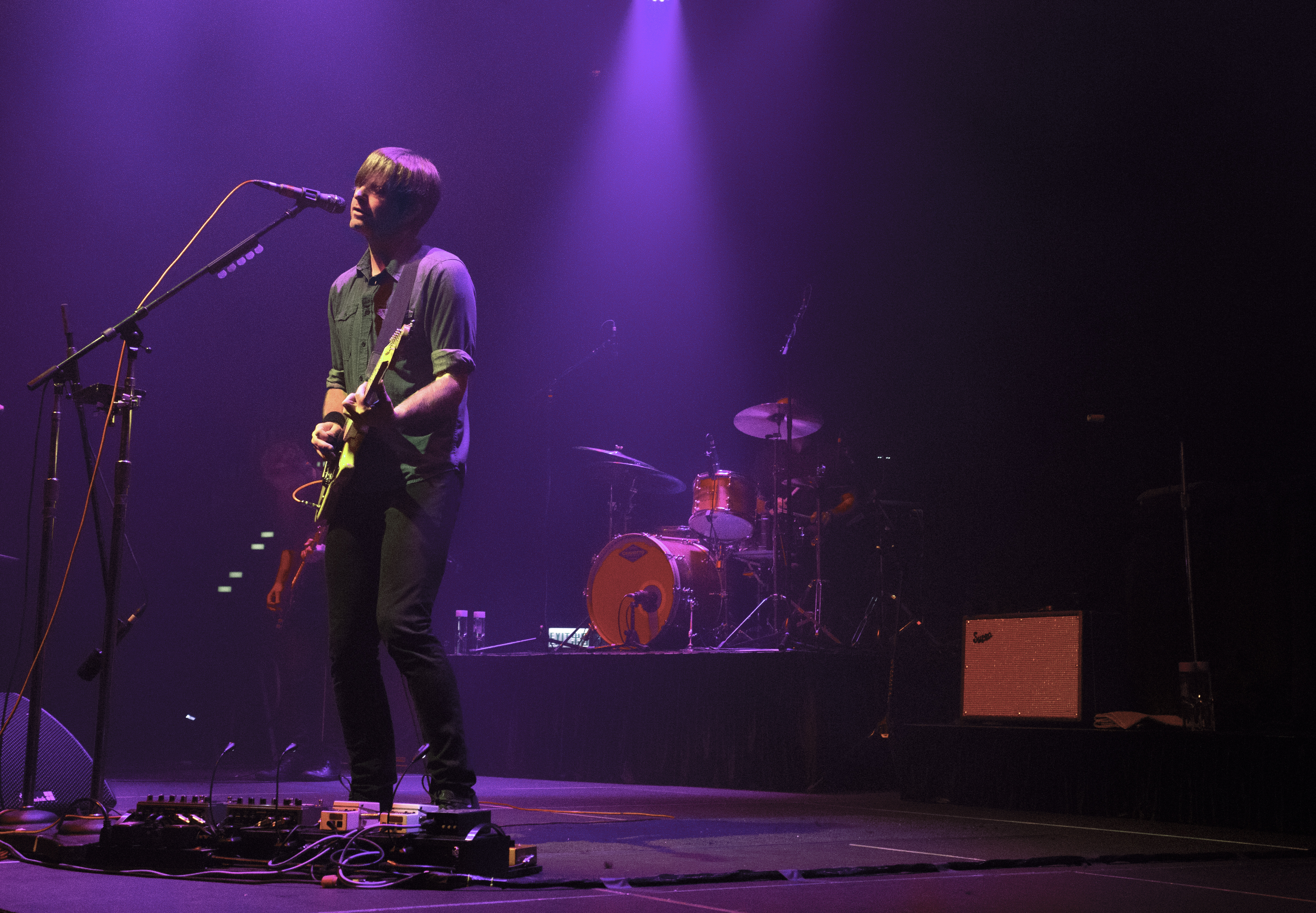 The Pavilion at Toyota Music Factoryin nearby Irving open-air pavilion offering a variety of flexible opportunities for events. It has a 2500-person theater for more intimate performances; a 4000-person indoor theater; and a sprawling 8000-person amphitheater.

Fair Park's Dos Equis Pavilion has been around for 30-plus years and see its share of important concerts. With covered seating backed by a sprawling lawn. Most shows happen during warmer weather. This summer concerts include Janet Jackson, Matchbox Twenty, and Shania Twain.

From Lyle Lovett to Mary Chapin Carpenter, plus big names in comedy, dance companies including the decorated Moscow Ballet, and even popular podcasts, the Majestic Theater is the last of the grand old Downtown Dallas theaters. Formerly, a grand movie palace in the day, nowadays the Majestic hosts a variety of acts in sumptuous surroundings.

On the campus of SMU is the stately McFarlin Memorial Auditorium. Opened in 1926, it is home to the school's annual Tate Lecture Series, which brings in speakers from all over the world. It is also a place for musicals, pop concerts, and more. Over the years, McFarlin has hosted everyone from Spanish artist Salvador Dali to Henry Kissinger, plus Elton John, Beverly Sills, Bob Hope, Ryan Adams, Yo-Yo Ma, Barbara Walters, Sean Hannity, James Taylor, and Fleetwood Mac.

Arenas As Big As Texas

American Airlines Center opened its door back in 2001 as home to the Dallas Stars and the Dallas Mavericks. Bringing in a wide variety of big-name shows such as The Eagles, Fleetwood Mac, Garth Brooks, Beyonce, Elton John, Billy Joel, Madonna, P!nk, Bruno Mars, Justin Timberlake, and more. The AAC is uniquely versatile with retractable seating that easily transforms the arena from a 20,000-seat basketball venue into an 18,532-seat hockey rink. There are also configurations to accommodate concerts and other large events.
Toyota Stadium is in Frisco just north of Dallas. It is home to FC Dallas and the National Soccer Hall of Fame. The venue will host occasional outdoor shows in the stadium with mass-appeal acts such as Jimmy Buffett and the Zach Brown Band, seating a touch over 20,000 fans.

The newest arrival in the category of large venues is Fort Worth's Dickies Arena, which seats up to 14,000. It is located at Harley Avenue and Gendy Street between Montgomery Street and Trail Drive in the western sector of Cowtown. The venue hosts events such as this season's NCAA Gymnastics Championships, WWE, Dude Perfect exhibitions, and monster truck events, to shows with artists including Kenny Loggins, Brooks & Dunn, Kid Rock, Bryan Adams, ZZ Top, Shania Twain, and Jason Aldean. The nearby Will Rogers Memorial Coliseum – now in its ninth decade of service–continues to serve as an equestrian venue and a complement to Dickies Arena.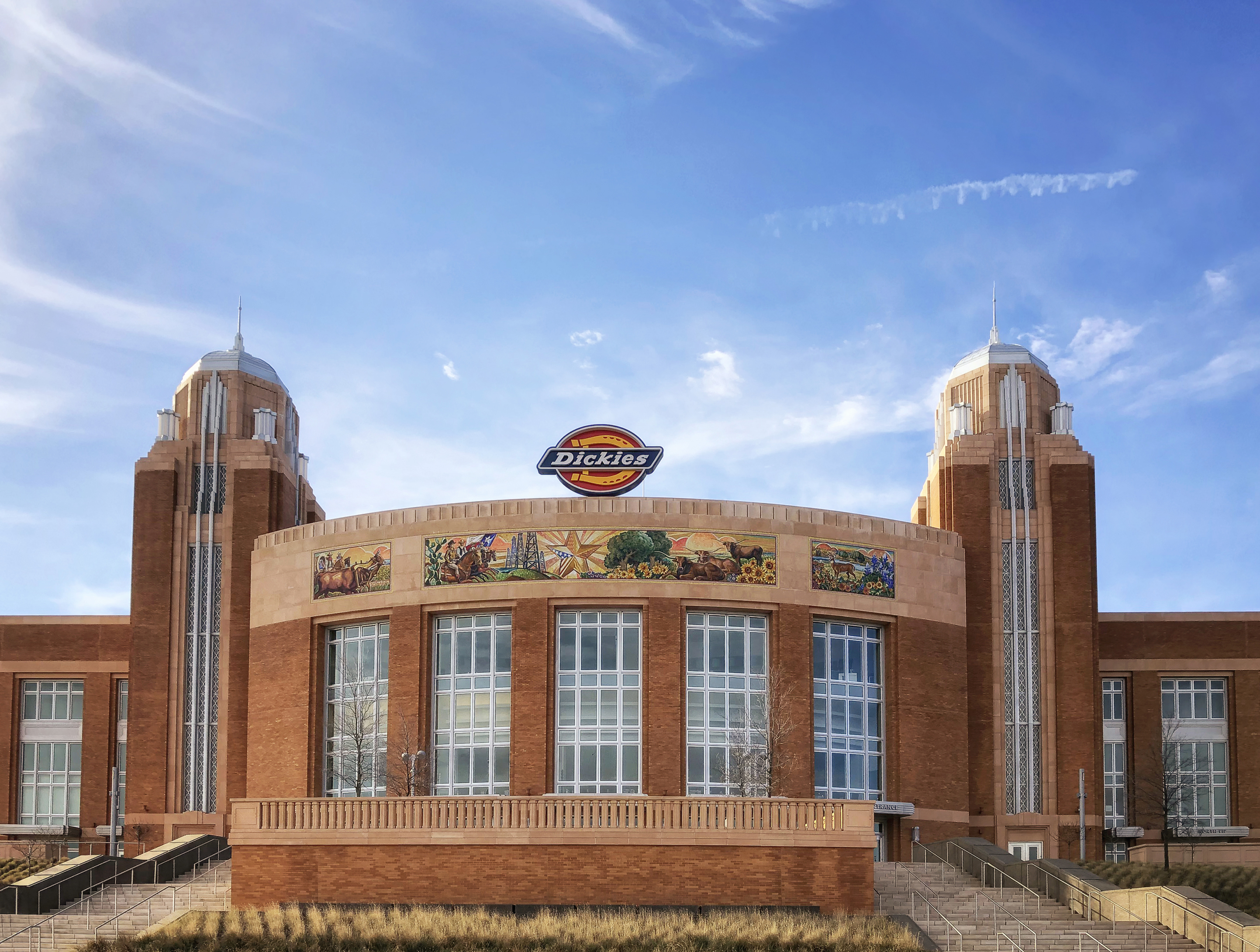 The Cotton Bowl at Fair Park still packs a significant punch, and will open the gates to large, stadium-style shows now and then. In 2020, The Rolling Stones brought their No Filter Tour to town, their first concert in the original home of the Dallas Cowboys in many years.

Choctaw Stadium in Arlington is another large venue that is available for large-scale shows, as well as sporting events. Formerly Globe Life Stadium, it was home of major league baseball's Texas Rangers for years until the team's new stadium, Globe Life Field, opened in 2020. Since then, Choctaw Stadium, which was retrofitted to accommodate baseball and football, has hosted college football games, and big concerts. It is also home of the XFL Arlington Renegades, the Dallas Jackals Major League Rugby team, and more.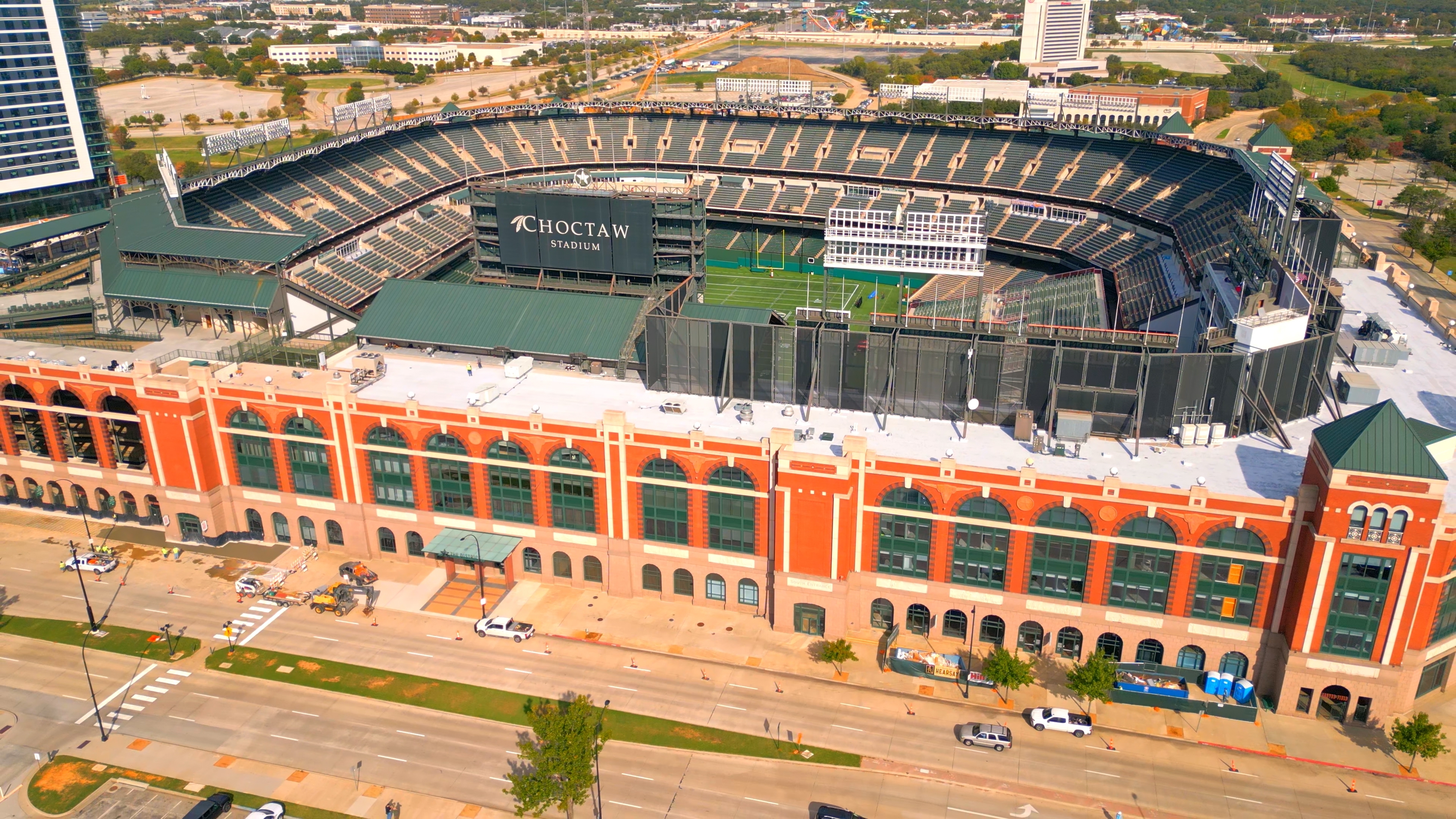 No matter how big or small, Dallas has a venue to handle your specific desires on just about any night of the week. I hope this primer on our outstanding diversity of sites to make it all work. I promise to keep the information coming here in my online blogs. If you want to know more about another subject, shoot me a line and we'll get something published just for you.