It's hard to imagine the nation's largest State Fair without the annual Texas-Oklahoma football game; daring rides and games along the midway; big name entertainment on the main stage; and the award-winning bevy of fried treats fueling legions fairgoers for generations.

One of the constants is Fletcher's Corny Dog. The golden-brown treats have been tickling taste buds for decades. Today, they occupy an important place in Texas's storied trophy case of people, places, and things.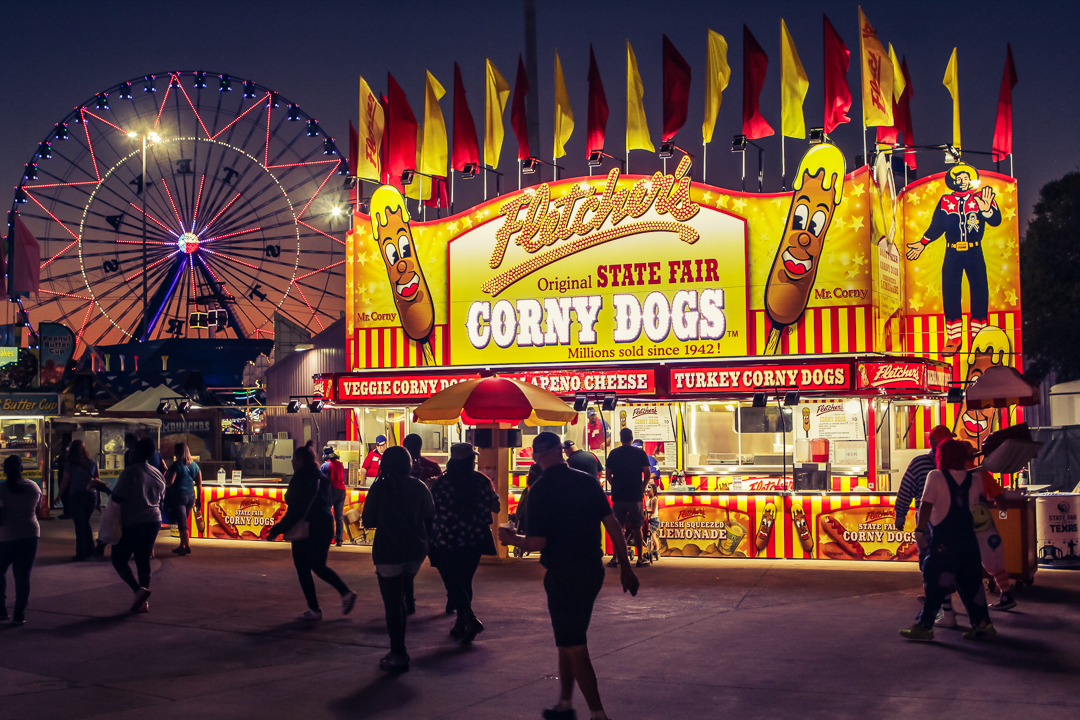 In 1938, brothers Neil and Carl Fletcher invented a new food item they dubbed the Corny Dog. They debuted their creation at the 1942 State Fair of Texas and the rest is history. In 1988, Neil Sr. passed away leaving the business to his two sons, Neil ("Skip") Jr. and Bill.
Since Skip's passing in 2017, the company has been owned and operated by GG, his wife of 40 years, his two children Aaron and Amber, brother Bill and son W.C. with his wife Rebecca.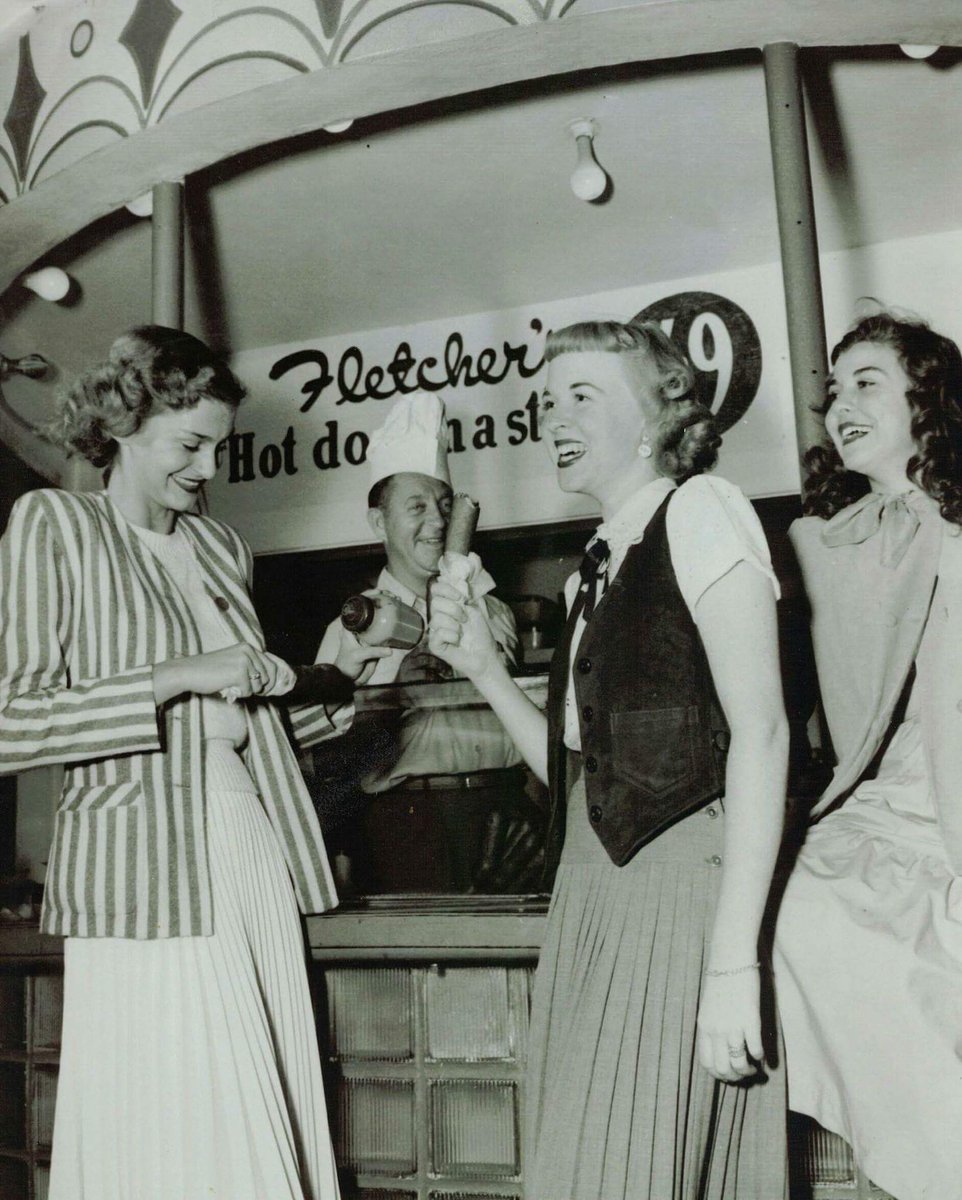 GG, the family's lively matriarch, and Amber, recently talked about the business longevity, favorite moments, celebrities who love their creation, and exciting new directions.

"It definitely a family business through and through … with three generations actively running the company," GG explains.
Founder Neil Fletcher's son, Bill retired and was promoted as an official "taste tester." ("You start out as a taste tester, and you retire as a taste tester!" Amber explains.)

Most families have their share of landmines. How about the Fletchers?

"Well, it is family," says Amber with a laugh.
"We may disagree strongly sometimes," says GG. "But we always manage to … understand that the most important thing is that we keep (the business) alive and stay on the same page as much as possible."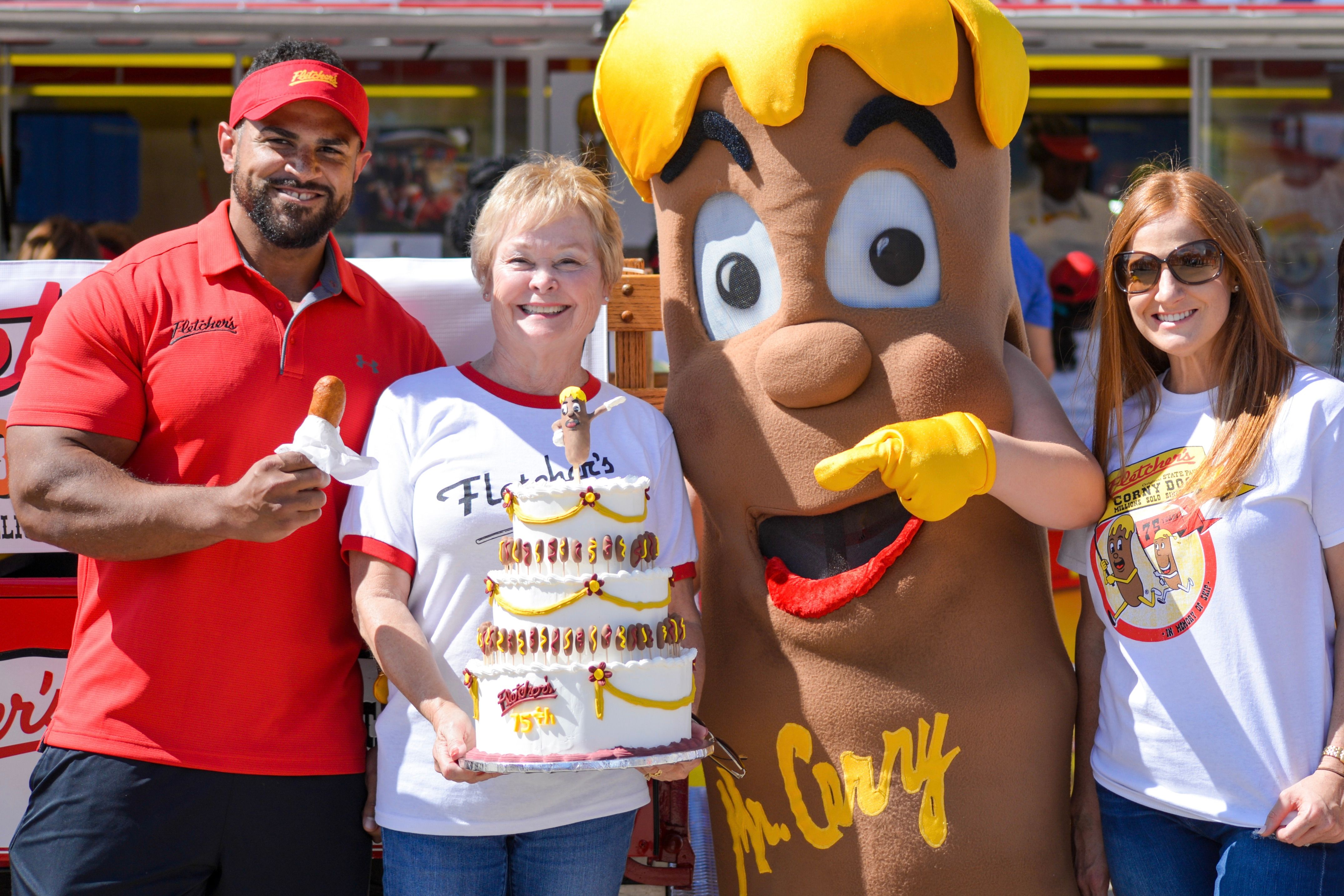 After eight decades, Fletcher's is clearly a household brand in Texas, especially in DFW, something GG describes as "humbling" and "a big responsibility."

"I am so happy that all the 'kids,' as I call them, understand. We always (focus on) quality control. I still take a bite of a Corny Dog at whatever event I attend. If I can say, 'This is still so good,' then I know we're hitting the mark."

Fletcher's name has become synonymous with the State Fair of Texas since it made its debut there in 1942. Over 500,000 Corny Dogs are sold annually at the event which is held for 24 days in September and October.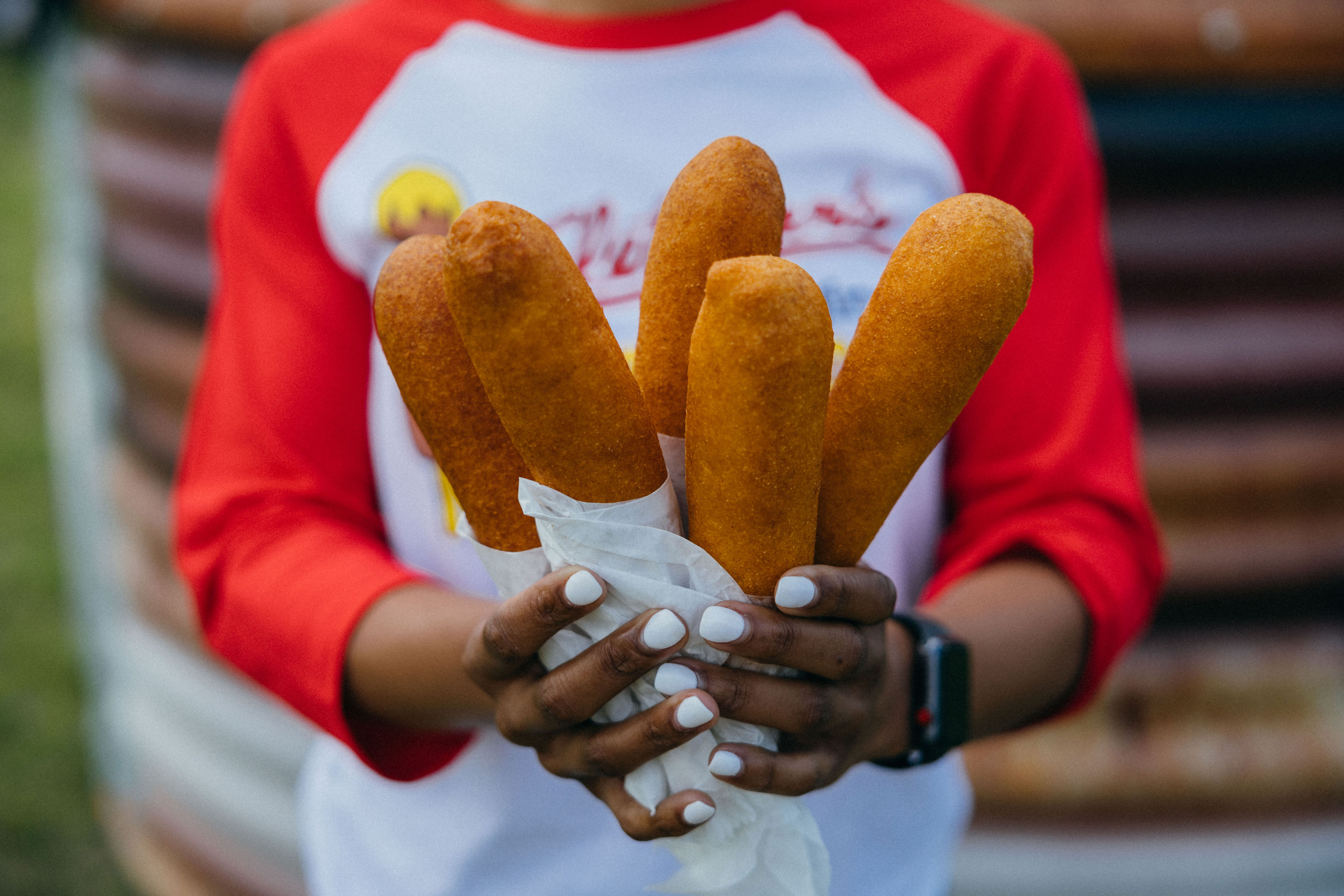 For the family members, the nostalgia they have each fall is profound.

"I get chills and think, 'It's almost here!" says Amber. "The most exciting time of the year."
She says each fall she reverts back to childhood memories over the years. "Sometimes I have to remind myself I'm a 35-year-old, and this is not playtime."

Corny Dogs may appear playful, but when your last name is Fletcher, it is serious business.

For GG, the first bite "immediately takes me back … suddenly you see all those Fairs, right before your eyes."

Amber says she conducts her own yearly focus groups, standing at the back of lines, closely monitoring consumers' experiences, listening, and even keeping a clock on wait times. "I want to experience what they're experiencing, just to make sure it's a happy one," she explains.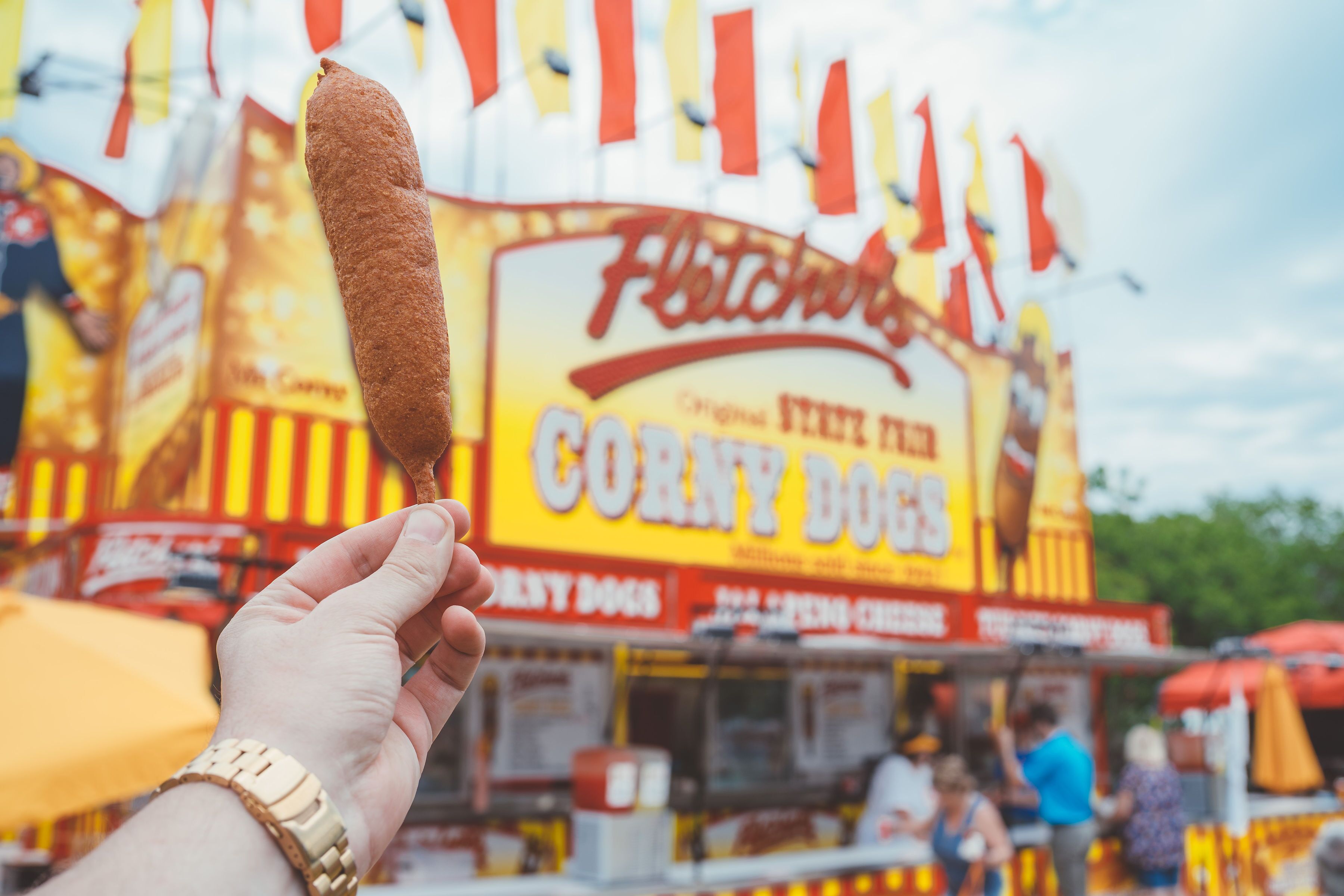 She instructs employees (about 200 each Fair season) to keep their eyes and ears open. "They'll serve hundreds of Corny Dogs a day however folks wait all year long … spending their hard-earned money. They want the best experience. And that's what we need to give them. While someone may think, 'well this one is a little burned, but it's OK …' It's not OK for that customer."

GG concurs. "I've been there 43 years … we have customers who've been coming for much longer than that. Some come on the first day of the Fair and that's their tradition. They'll have their children or grandchildren sharing the experience. I get goosebumps talking about it."

Last year, Fletcher's took an interesting step into new territory working with Goldbelly, an e-commerce food distribution site that delivers Corny Dogs from coast to coast, a benefit for homesick Texans. In the past year Fletcher's has shipped to all 50 states.

They also purchased mobile food trailers in 2019 for catering, pop-up festivals, and other events.

With 80 years of State Fair service to celebrate, what's ahead?
"Aaron, W.C., and Amber are primarily responsible for moving forward with other family members," says GG. "They all have a vision for expansion. The goal is to keep it a family business as long as possible and give new generations something to look forward to each year."
Stay on top of life Dallas, as well as the best high-rise listings with Sue Krider and her website DallasHighRiseCondo.com which is deep with investment opportunities and insider details on the market.

Call her at 214.673.6933, or email at Sue@SueKrider.com.