The name alone sets an expectation of unparalleled luxury, and a legendary location in Dallas' most prestigious neighborhood.

The Mansion Residences at Turtle Creek may be best described as a singular experience, known worldwide for its glittering skyline views and dedication to exclusive service, wrapped in iconic surroundings that have helped define Dallas' most elite high-rise community for years.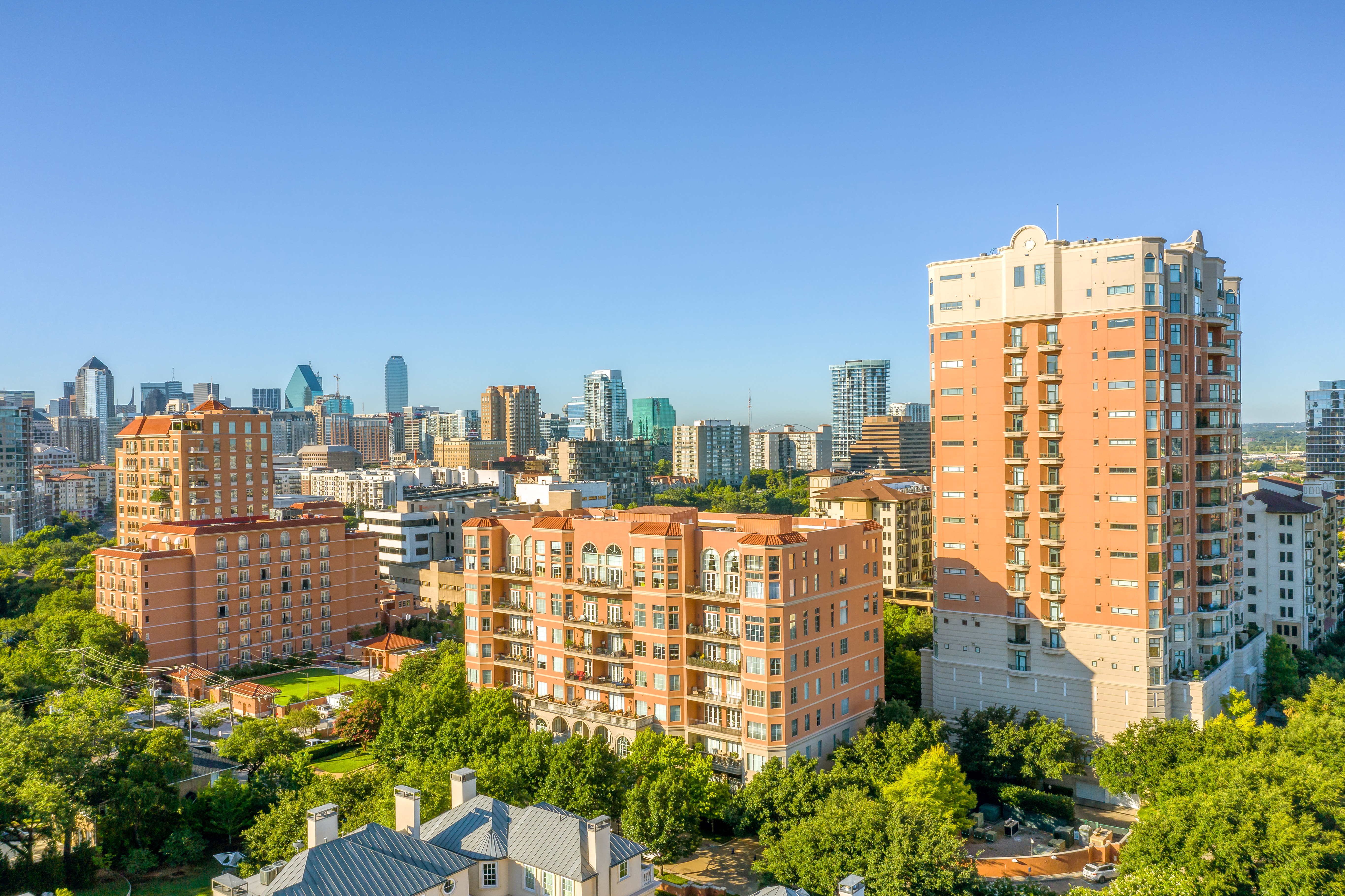 Twenty-four exclusive units are two-per floor and range in size from 3,879 to 6,012 square feet. When it comes to vertical living spaces, the luxury boutique is striking in tone. The Mansion Residences at Turtle Creek are exclusive in their unique style of extravagance, lined with the best designer touches and bathed in warm, natural light, conveniently located in the heart of the city and accessible to all of the wonder Dallas has to offer.

The Mansion Residences connect directly to the famed Rosewood Mansion on Turtle Creek via a third-floor walkway. Residents are welcome to enjoy an impressive assortment of amenities, which includes a sprawling resort-style pool, modern fitness center, valet service and, of course, a world-famous restaurant that needs no introduction, is just steps away.

In terms of the area and what it offers, options for dining, entertainment, and enjoying the area's natural beauty are plentiful.

The popular 3.5 mile jogging, biking and walking path known as the Katy Trailis close, as well as peppy boutique shopping available in nearby West Villageand throughout the Uptownregion of Dallas.

Some of the city's best restaurants dot the landscape in Turtle Creek including Nick and Sam's Steakhouse, Fearing's at the Ritz-Carlton in the Crescent Court complex.